Valve has launched a new platform feature called Steam Greenlight that allows the community to decide which games are released on Steam next. Through this program, users vote on which game they would like to see next depending on the information released by developers and publishers respectively.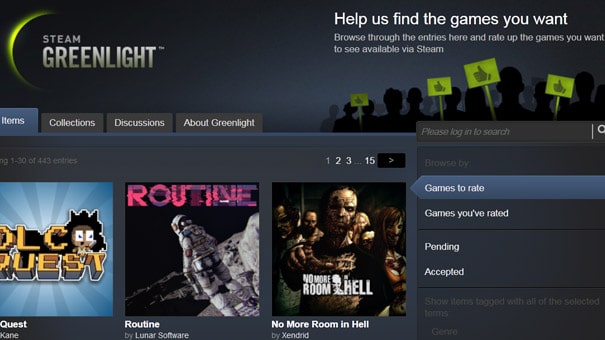 "We've been working on this feature for the last few months with the input from a group of indie partners, and the response has been extremely positive," said Valve's Anna Sweet. "With the additional help of beta testers, we are able to launch with a solid line-up of titles for the community to start viewing and rating. And, as we've done with all Steam features, we intend to continually grow and modify Greenlight as more and more developers and community members have a chance to get involved."
You obviously require a Steam account to vote. You can then make your choice through either Steam's website or their client.