Ubisoft has released a couple of gameplay walkthroughs of Assassin's Creed: Rogue, one of two Assassin's Creed games releasing this year.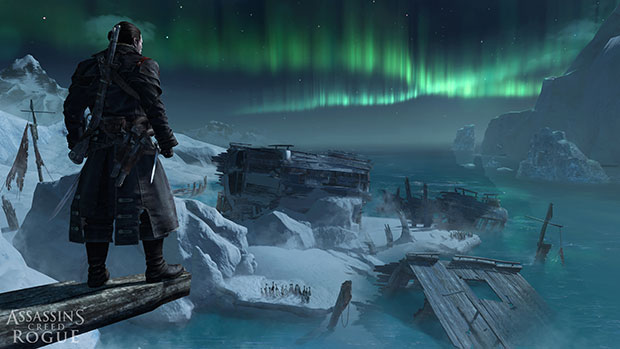 In a first for the franchise, the main character in Rogue is an Assassin-turned-Templar, who is now intent on hunting down his Assassin enemies.
The first walkthrough features a naval battle in a new location for the franchise, the frozen North Atlantic. This demo also features Haytham Kenway, who first appeared in Assassin's Creed 3. Also introduced is the Morrigan, main character Shay Patrick Cormac's ship, which is far quicker, more nimble, and better equipped than the Jackdaw in Assassin's Creed 4: Black Flag.
The second of the walkthroughs sees Shay taking over a gang hideout by completing a series of objectives, one of which is killing the gang leader, an Assassin.
Assassin's Creed: Rogue is scheduled for release on 11th November for PS3 and Xbox 360, with Assassin's Creed: Unity arriving on PS4, Xbox One and PC on 28th October.
Assassin's Creed: Unity is now available for preorder at Amazon.in.