Wild West Online by 612 Games is probably the closest PC gamers will get to the Red Dead Redemption experience until Rockstar announces Red Dead Redemption 2 for the platform.
Today we have the first glimpse of gameplay footage of the Western-themed MMOFPS, and for an Alpha build, it looks, acts and behaves quite convincingly. Sure, it does not have all the polish or the attention to detail, but we are hopeful that it would reach there prior to release.
The footage shows the player arriving in Stone Creek and exploring the local saloon, and shows the world from third-person and first-person perspectives. Obviously, the video opens with the ominous crawl of this footage not being representative of the final game, so one must keep their horses in check.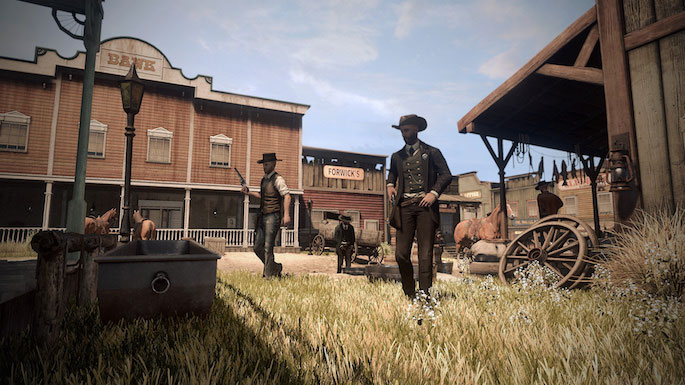 If what you saw got you all excited to explore the Wild West, you can buy into the Alpha access of the game, which is scheduled for later this summer, for £20 or more. If you are quick on the draw and pick the game prior to July 20,  you are eligible for an exclusive in-game character outfit, horse, gun skins and a few official forum perks.
The game has a tentative release window of December, at least on the PC platform.