WCW legend Sting is being offered as a bonus DLC playable character for preorders and day-one copies of WWE 2K15 in India.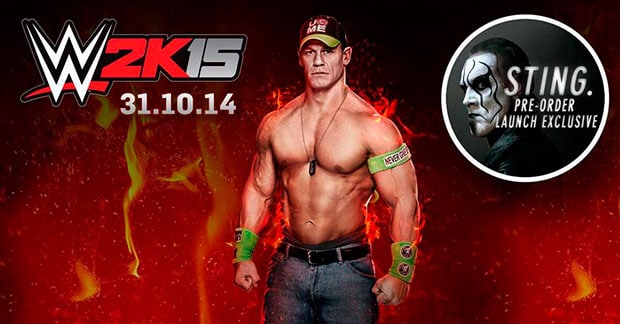 The announcement came via retailer Games The Shop on Twitter, but the listing on the retailer's website doesn't mention that it is exclusive, so this DLC could also be available through other participating retailers.
The DLC includes two variants of Sting, representing two generations of pro wrestling – 'the baseball bat-wielding icon of the nWo-era with trademark black and white face paint' and 'the flashy, brightly coloured Sting with his signature flattop hairstyle'.
The Games The Shop product page also mentions that the Sting DLC will be available in limited supply on first come, first served basis.
WWE 2K15 releases on 31st October for Rs 2,499 on PS3 and Xbox 360, and Rs 2,999 on PS4 and Xbox One.