Days after the launch of Assassin's Creed: Unity, Microsoft has introduced a new Xbox One Kinect bundle including the game.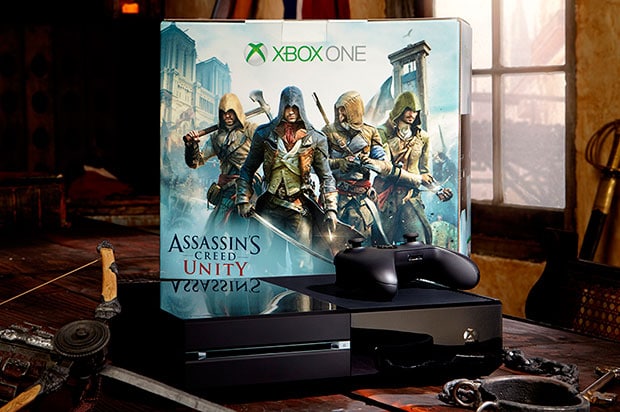 The Assassin's Creed bundle includes the Xbox One console with Kinect and digital codes for Assassin's Creed: Unity as well as last year's Assassin's Creed: Black Flag.
The best part? You still end up paying the same price as the standalone Xbox One Kinect bundle, which is Rs 45,990. You're essentially getting the two Assassin's Creed games, worth Rs 6,000 in total, for free.
The only downside here is that it's the digital editions of both games that you'll be getting; not the discs. So be prepared to download 38.5 GB for Unity and 22 GB for Black Flag.
The bundle goes up for preorder today exclusively on Amazon.in, with deliveries starting 30th November.
Coincidentally, Sony has a PS4 bundle of its own coming out this week, featuring Grand Theft Auto 5. More details on that here.