Murdered: Soul Suspect was announced earlier on in the year, but besides the game's basic premise, we knew nothing about it. Now, as E3 2013 nears, the game's publisher, Square Enix is ready to show what they've been working on via an announcement trailer.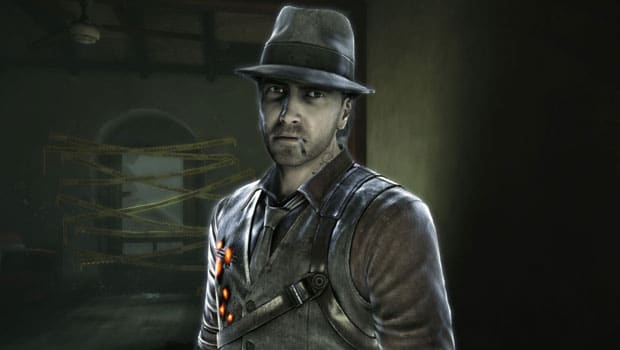 The trailer takes place from detective Ronan O'Connor, the game's protagonist's perspective who's just witnessed his own gruesome death. Stuck in limbo, he must now navigate the realm between heaven and hell to find his killer.
Using his new-found supernatural abilities, Ronan is free to explore the town of Salem, Massachusetts, from his shadowy afterlife. Unable to communicate with the detectives on his case, Ronan must read the minds of the living, influencing their thoughts and actions. As part of his investigation, he must interrogate the ghosts of Salem's past citizens to piece together the puzzle, while battling demonic spirits to save his soul and uncover the shocking truth about who is responsible for his death.
Murdered: Soul Suspect is expected to release early 2014 for the Xbox 360, PS3, PC and presumably next gen consoles. More of the game is expected to be shown at E3 2013.