Each year, 2K has a new WWE 2K entry and after playing every wrestling game in the last few years including the fantastic Fire Pro Wrestling World, I've been a bit skeptical of the newest WWE 2K entry for a variety of reasons. While last year's 2K18 served as a nice base with a visual upgrade, it was lacking in modes and had a few other issues. After playing an earlier build for 2K19 at a preview event, things were looking a lot better for this year's WWE game but I was still unsure how the final game would fare. Thankfully Visual Concepts, Yuke's, and 2K have delivered a great wrestling game here. It is superb to see a WWE 2K game that has actually improved in so many aspects while adding new modes and mechanics that make for a better experience overall.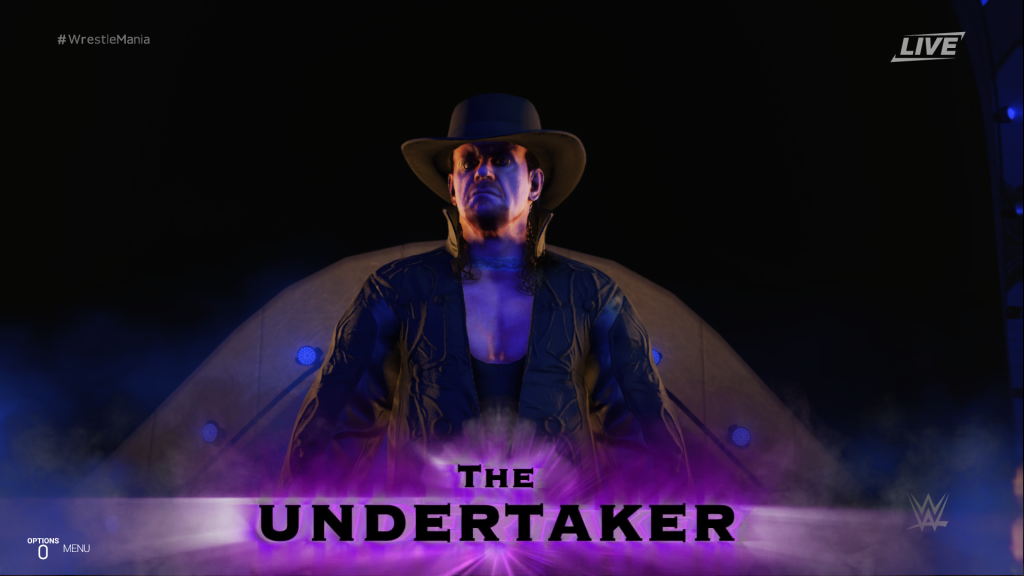 WWE 2K18 was the first WWE 2K game this generation that dropped support for previous consoles to be fully current generation. It did get a release on the Switch but that was a terrible release overall. This year, there is no Switch version but WWE 2K19 is a more polished and basically more fun wrestling game across the board while still retaining everything the team has slowly been introducing over past entries. In a lot of ways, this finally feels like Yuke's and Visual Concepts first true current generation wrestling game. It runs great, looks great (for the most part), and is an absolute joy to play with new modes, some old modes making a return, and others seeing enhancements.
Gameplay is more responsive now. The game runs beautifully in almost every game mode. The only situation where the frame rate takes a hit is backstage brawl when both superstars move far away to trigger the splitscreen. Instead of focussing on the simulation aspect, 2K has definitely added a nice serving of the arcade feel that made so many people fans of the games in the first place. Reversing is still something you will need to get used to but it never feels unfair. Each strike feels like it makes a difference. When it comes to improvements to the various match types, Hell in a Cell is actually worth playing once again. You can even break the top and drop opponents back into the ring. The Steel Cage match feels like it was rebuilt from the ground up. 5 Man matches are a new addition and some other tag modes make a return after years. The number of game modes for offline play is pretty insane.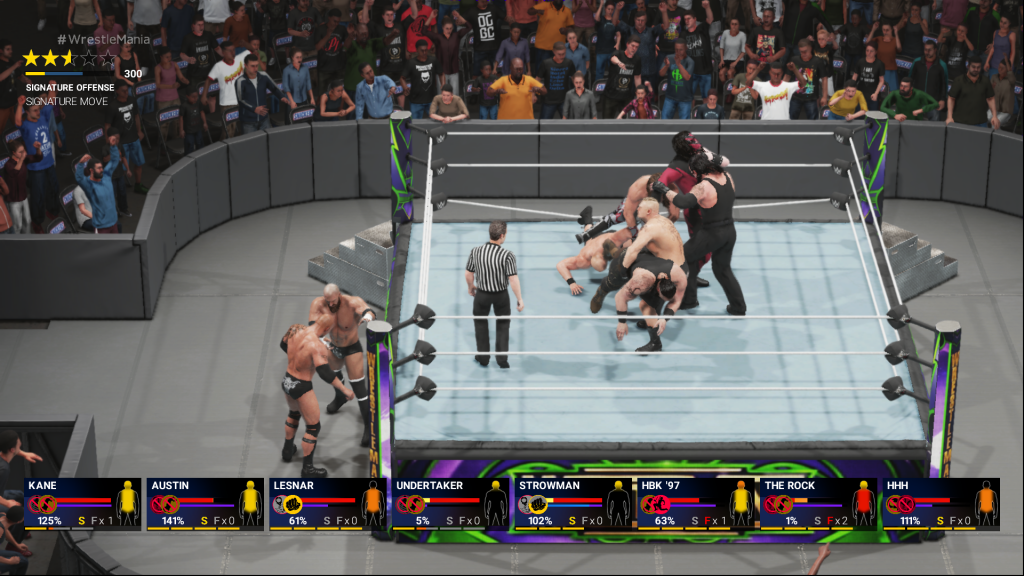 2K Showcase mode makes a return here. I was a bit skeptical of this because I was hoping Showcase would focus on someone I was a big fan of but it made me a Daniel Bryan fan by the end of it. The staples like the match objectives are in and I love the Daniel Bryan video clips where he explains how his career progressed with each of the key matches featured here. When I spoke to Mark Little, he mentioned how much the team had worked on making MyCareer mode feel more immersive with voice acting and a great story mode. The end result is actually really good. You start out in the independent scene here and then work your way up. The voice acting addition is great but there are a few instances where the delivery feels pretty phoned in. I look forward to how next year's release pushes things even further.
The new Tower mode that feels influenced by Mortal Kombat is a great addition. In addition to the ones available from the get go, there are new challenge ones that are added over time. The big new gameplay mechanic is the Payback system. This gives you a sort of last resort option when your opponent has the upper hand. You have 2 abilities that let you do various things like hit a low blow. This is another addition that shows how 2K has finally been able to listen to fans to make this a better release overall.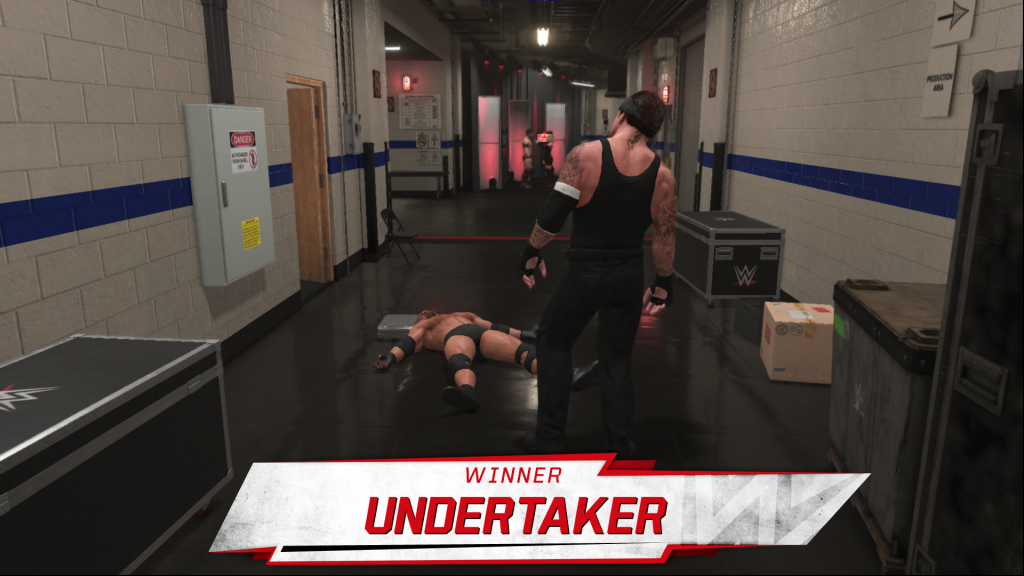 WWE 2K19 feels like a polished release when it comes to visuals for the most part. There are a few areas where clipping occurs and the odd low resolution texture here and there but the visuals are definitely improved here. A lot of the wrestlers look fantastic. The issue of some superstars looking better than others sadly seems like it will never go away. Performance is great on the PS4 Pro. I had no frame drops in even an 8 man match which is great.
On the audio side of things, the commentary is a bit better but instead of sounding too vague, I ran into issues where it was delayed. In an 8 man tag match it felt like the commentary was about 20 seconds behind at one point. It feels like the commentary is improving at a snail's pace. I wonder if we will ever reach the stage where it is comparable to the fantastic commentary 2K has for the NBA 2K games. Other than that, the inclusion of Spit Out the Bone is great and it is the only song I left in the jukebox playlist alongside some superstar music.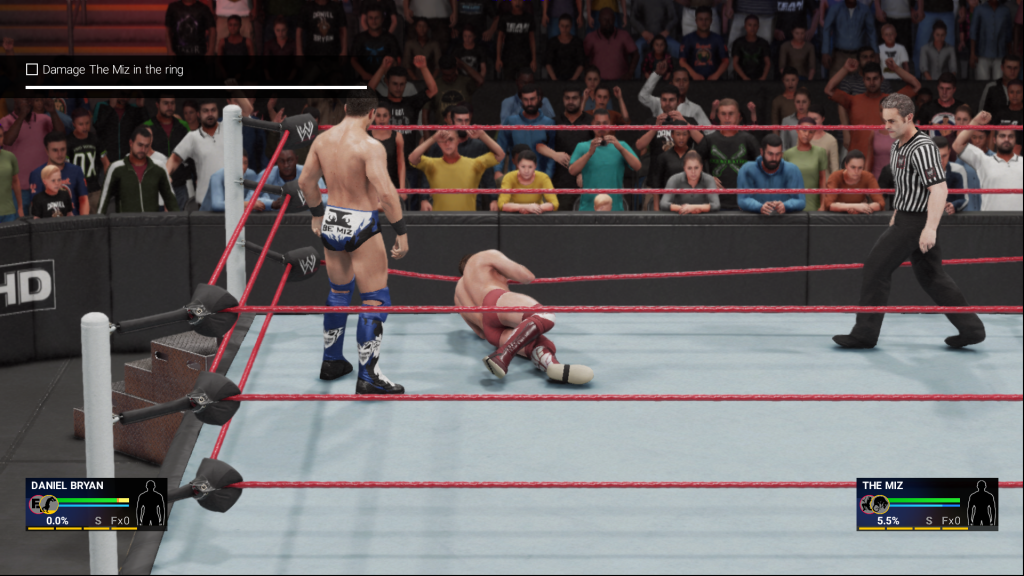 The biggest flaw in WWE 2K19 is how painfully bad the online has been for me since launch. When I tried online games the day the Deluxe Edition released, it was a laggy mess. I thought things would improve when the game released to more people on PS4 but the situation is still pretty bad. I would skip this release if you are only going to play online. The offline modes are fantastic but the online needs a lot of work. There are a few visual issues with hair clipping and the ropes clipping a few times. Hopefully next year's release can see 60fps backstage brawls as well because the framerate drop when the screen splits is jarring.
Overall, WWE 2K19 does a lot to rectify issues from past games. 2K19 brings back old fan favourite modes and has a few noteworthy additions like the Towers mode. The updated animations and game performance bump are welcome enhancements this year. While the online mode has been plain bad and there are a few visual issues, WWE 2K19 is the best wrestling game in years. It is one I can safely recommend to old time fans and newcomers to the WWE which is something that hasn't been possible for a long time.