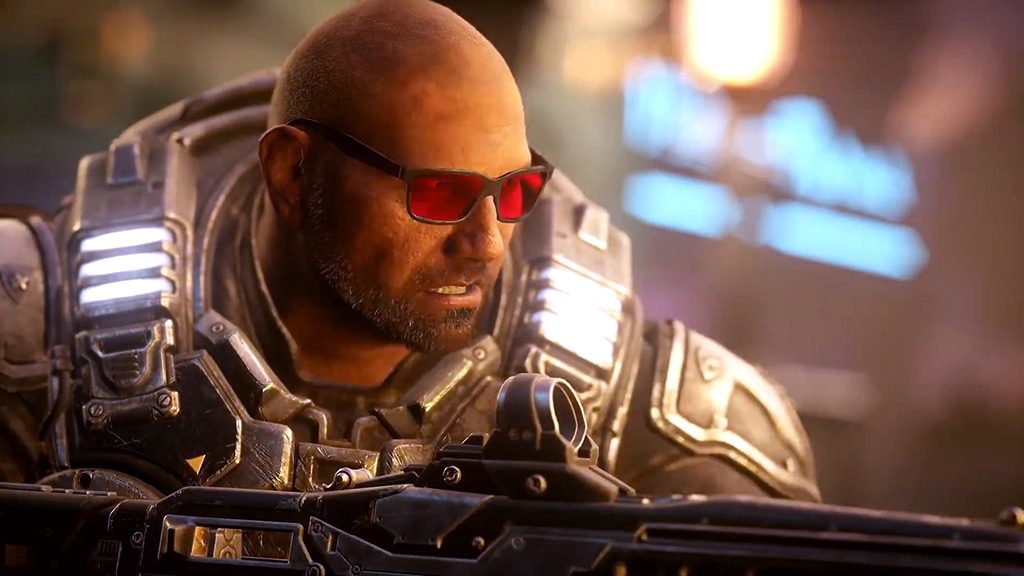 There's a lot of anticipation pinned to Gears 5, with developer The Coalition promising some big changes in the franchise. If you have picked up the Ultimate Edition of the game, then you'll also get access to Sarah Conner and the T-800 Endoskeleton from the upcoming Terminator: Dark Fate movie, along with a Halo Reach character pack. It doesn't look like the character packs stop there. WWE superstar Dave Bautista recently tweeted that he will be a playable character in Gears 5, starting September 15.
It's about damn time. Play as me in #Gears5 starting Sept 15 after @WWE Clash of Champions. @XBox @GearsofWar #DreamChaser pic.twitter.com/bCU4ZIjdw1

— Dave Bautista (@DaveBautista) September 3, 2019
Eagle eyed readers may have noticed that Bautista's persona in the trailer above is spelled 'Batista', which is the name he uses as a wrestler. The wrestling association is further solidified with the announcement that his character will be available after the WWE Clash of Champions event happening on September 15 in the US.
Interestingly Bautista has been quite vocal about starring in the upcoming Gears of War movie, so could this be a hint at a much bigger role for him in the Gears universe? We'll have to wait and see.
As of now, Gears 5 seems to be taking a page out of Mortal Kombat 11's playbook with major DLC character reveals. Who else would you want to see as a DLC character in Gears 5? Tell us in the comments below.
Watch the Batista reveal trailer here –