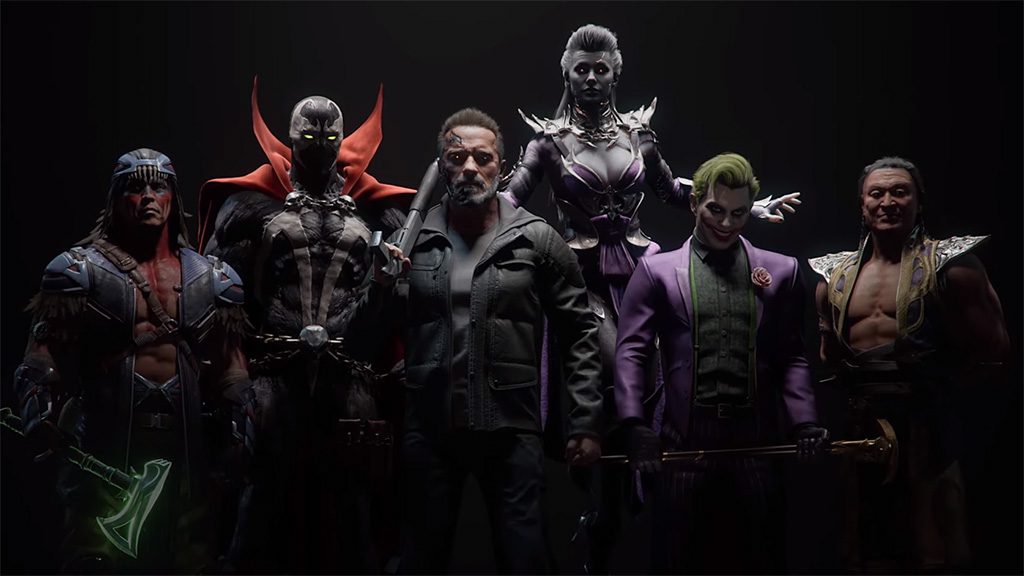 Even before the release of Mortal Kombat 11, there have been fan speculations about characters that will be added to the roster as DLC. Surely enough, many of the rumours turned out to be right on the money as developer Netherrealms Studios finally revealed the final two guest characters in the first Kombat Pack — the Terminator T-800 featuring the likeness of actor Arnold Schwarzenegger from the upcoming "Terminator: Dark Fate" film, alongside Batman's arch nemesis, The Joker.
A new trailer was released during Gamescom 2019, which gives a first look and early access release dates for all fighters available in the Mortal Kombat 11 Kombat Pack. The Terminator T-800 will be available on October 8, Sindel on November 26, The Joker on January 28, and finally Spawn March 17. They'll be joining Shang Tsung and Nightwolf, who are currently available.
Interestingly, both new reveals for the Kombat Pack are getting film releases this year, with Joker releasing on October 4 and Terminator: Dark Fate hitting theatres on November 1.
The Kombat Pack is available for PS4 on the PlayStation Store for Rs. 3,300, on Xbox One for Rs. 2,497.50 (limited period discount), and on Steam for Rs. 959. Individual fighters can be purchased separately for Rs. 499 each on PS4, Rs. 528 on Xbox One, and Rs. 219 on Steam. If you own the premium edition of Mortal Kombat 11, the Kombat Pack will be a free download for you, along with one week early access to each fighter.