Terminator T-800, who's perhaps the most interesting character in Mortal Kombat 11's first Kombat Pack is set to arrive on October 8, but to give you a taste of what's in store, Warner Bros. Interactive Entertainment and NetherRealm Studios have released a new gameplay trailer for it.
Bearing striking resemblance to Arnold Schwarzenegger's character from the upcoming "Terminator: Dark Fate" film, not just in the way he looks, but also the way he moves and sounds (though the character has not been voiced by Schwarzenegger). Upon damage the T-800 does shed its skin to reveal its iconic skeletal form, which really is great fan service.
Kombat Pack owners will also have access to –
Alternate Terminator T-800 character skins.
New Cassie Cage "Cassie Quinn" character skin inspired by Harley Quinn (image below).
Double Feature Skin Pack, featuring new "Cyborg Hunter" skin for Sonya Blade, "Cash Machine Kano" skin, and "Red Carpet Johnny Cage" skin.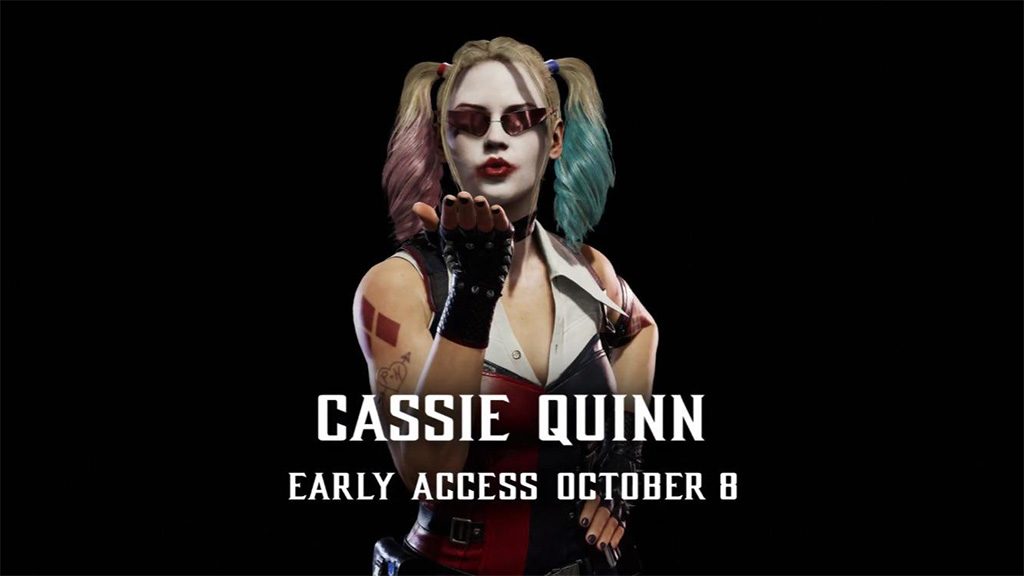 There's also a free trial for Mortal Kombat 11 that will be available from October 11 to 14 on PlayStation 4 and Xbox One. This offers access to all multiplayer game modes, a portion of the Story mode, the full base game roster of characters and a preview of the recently added Kombat Pack fighters – Terminator T-800, Nightwolf and Shang Tsung – within the Towers of Time mode.
The three characters left in the Kombat pack are Sindel (November 26 early access), The Joker (January 28 early access) and Spawn (March 17 early access).