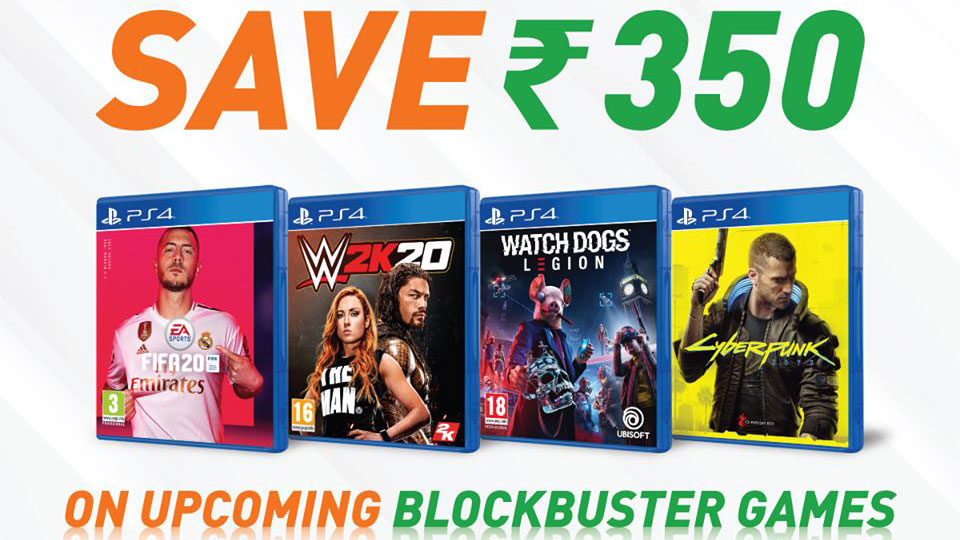 Specialist retailer Games The Shop is conducting its annual Independence Day sale, and it's dedicated to pre-orders on upcoming games.
Games on offer include FIFA 20, WWE 2K20, Ghost Recon Breakpoint, Cyberpunk 2077, Death Stranding, Watch Dogs Legion, Call of Duty: Modern Warfare, Gears 5, PES 2020, just to name a few.
The offer gives customer Rs 350 off on a minimum order of Rs 3,499 by using the code Freedom at checkout on the retailer's website.
Click here to see the complete list of games included in the offer. The sale runs till August 18.
Update: Games The Shop has confirmed that the offer is also applicable across its offline stores. Click here to find a store near you.