Monster Hunter: World is the newest entry in the mainline Monster Hunter franchise that began its life on the PlayStation 2. Since then, the franchise saw ports across Sony and Nintendo hardware with an iOS port releasing as well for the main games. If you aren't aware of the franchise, Monster Hunter games are action RPGs where you play as a hunter. Your aim is to, as the name suggests, hunt large monsters across huge open areas through quests. There's an in depth combat system across multiple unique weapons that play completely differently with loot allowing you to upgrade and hunt more. While the games can be enjoyed completely in single player, online co-op makes them shine.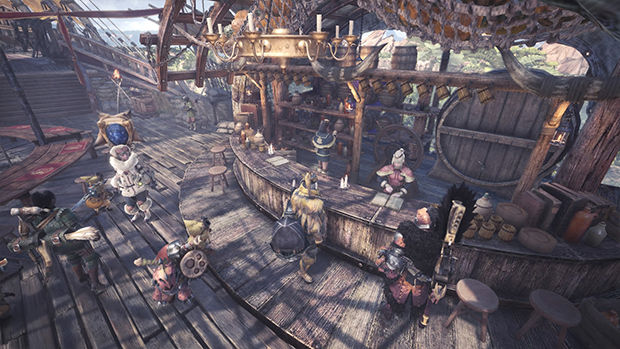 While the franchise began on the PS2, it has only been really well received in Europe and North America on handhelds. In fact the last 2 major entries have been Nintendo 3DS exclusives. Fans have been clamouring for a home console large scale Monster Hunter and with World, Capcom aims to deliver on that. From what I played of the PlayStation Plus Exclusive Beta, I'm craving the full game and can't wait for January 26th. Another difference with this game will be worldwide servers and a worldwide simultaneous launch on PS4 and Xbox One. No more region locking based on game region.
The beta allowed both single player and multiplayer with some of the multiplayer functionality for filtering enabled. The final release will have guild cards, invites for friends, and more but the Beta only allowed for an old school online system with a code. There were 3 main quests, a peek at character customization through some premade characters, and a superb training area.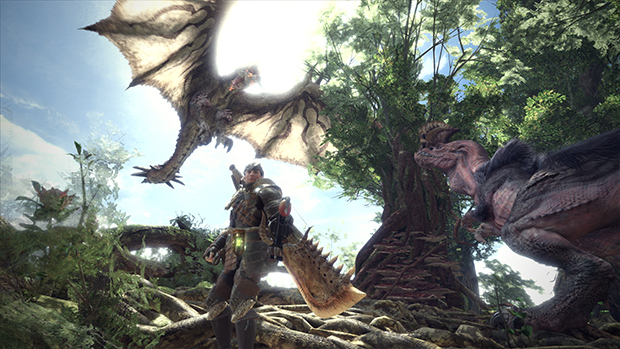 The training area is what I spent a lot of time in because it felt great being able to test out weapons I've spent hundreds of hours using on 3DS with a controller that doesn't give me cramps during long sessions. You can test out all of the weapons in the training area and see button inputs to make sure you're doing the combos correctly just like a fighting game training mode. Each weapon feels like a different fighter in a good fighting game but in an action RPG. The actual quests included a beginner's quest to hunt the Great Jagras in the Ancient Forest, a Barroth Hunt in the Wildspire Waste, and the Anjanath Hunt in the Ancient Forest. Completing any of the quests gets you Face Paint and completing all gets you an Item Set for the full game.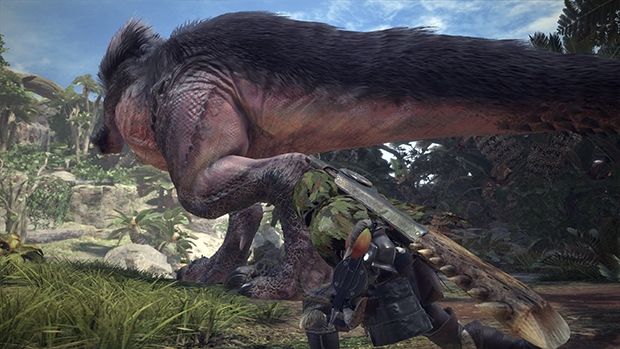 Gameplay felt better than it did on the 3DS with a good controller but I feel like some of the weapons could use better feedback during use. It was amazing being able to traverse the large locations without loading screens in between sections as was standard in previous games. The locations themselves look great and have a lot of foliage and the art really comes to life with Capcom's MT Framework here. I managed playing 2 of the quests online and one solo. Initially the online had some trouble but after the first few hours of the beta, it was a blast hunting with friends online.
Capcom is bringing this game to a much larger audience than was possible with handhelds outside Japan and they have made it accessible to newcomers with a great tutorial and training system but keeping the actual gameplay and weapons as great as they always are in Monster Hunter games.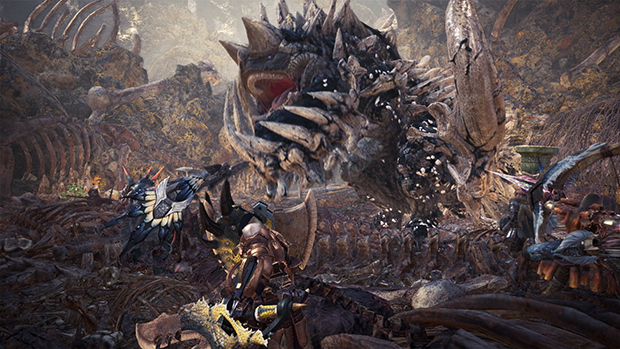 On the technical side of things, I played it on a base PS4. There's no movie or action mode like Nioh has on the base model but the Pro supports 3 visual modes. One prioritizes framerate, one does visuals, and one goes for a higher resolution. On the base PS4, I noticed some slowdown in crowded closed areas but the actual combat was great performance wise. Visually there are some issues with monsters clipping into the environment. I hope some of these things can be ironed out for the launch next month.

The UI itself and the voice acting and music production values here definitely rid any doubt I had of Capcom not putting in their best effort here. I'm more than impressed with the beta. If you've been craving a fun action RPG that can be super in depth but also accessible depending on the user, this is it. I hope they do a larger beta or a free demo for more people to check it out later on. Monster Hunter: World launches on January 26th for PlayStation 4 and Xbox One. A PC release will happen at a later date.