News
Army of Two: The Devil's Cartel announced
Posted on Friday, 3rd August 2012 by
Avinash Bali
Army of Two: The Devil's Cartel has been announced in the September issue of Game Informer. Salem and Rios have been replaced by Alpha and Bravo, two new characters who bring their own brand of pain and destruction, courtesy of DICE's Frostbite 2 engine. Yes, this is the very same engine that powered Battlefield 3.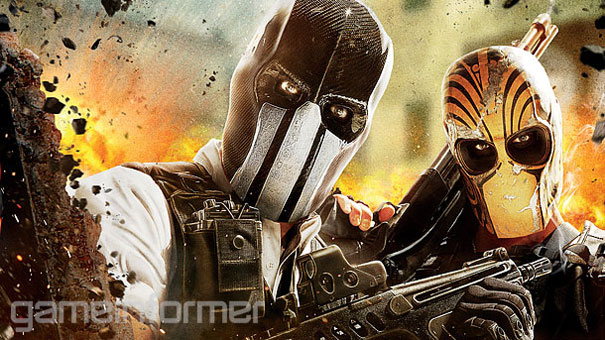 The co-operative shooter is being developed by Visceral Games, the studio that's behind the rather scary Dead Space franchise. They plan on elevating this game from its usual Dudebro status with "mature storytelling" that will take the duo all the way to the seedy underbelly of Mexico. Of course, copious amounts of fist-bumping will ensue.
Head over to Game Informer's monthly long hub for more Army of Two: The Devil's Cartel.
army of two
/
Army of Two 3
/
Army of Two: The Devil's Cartel
/
ea
/
Game Informer
/
ivg
/
visceral games