Capcom has recently launched social networking initiatives specifically for the Indian audience across sites like Facebook, Twitter, Youtube and Google+, and to celebrate, we're giving away PS3 versions of three of the latest Capcom games – Street Fighter X Tekken, Asura's Wrath and Resident Evil: Operation Raccoon City.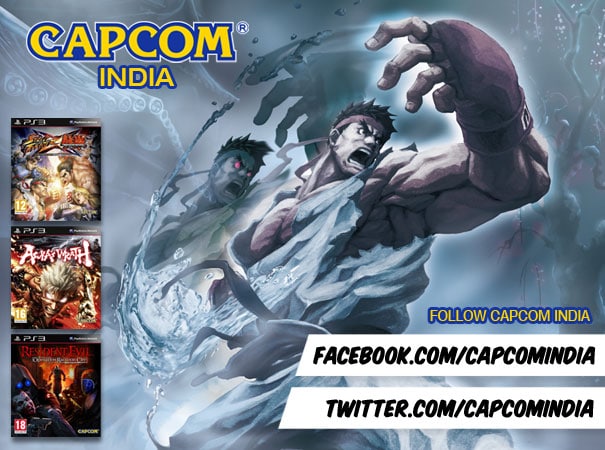 Before we get on with the contest, we suggest you head over to Capcom India's Facebook and Twitter pages and follow them to stay updated with all Capcom-related news for the Indian market straight from the publisher itself.
If you'd like to get your hands on one of these three games, simply answer the question below, and don't forget to mention which of the three games you would prefer if you were to be picked as one of the winners.