Sony was the last to take the stage on Day Zero of E3 2011. After the events of the last month or so, it was no surprise to see SCEA president Jack Tretton straight away address "the elephant in the room". After apologising to just about everyone for the PSN outage and then following that up by announcing some PSN stats and new content tie-ups, it was finally time to get things underway.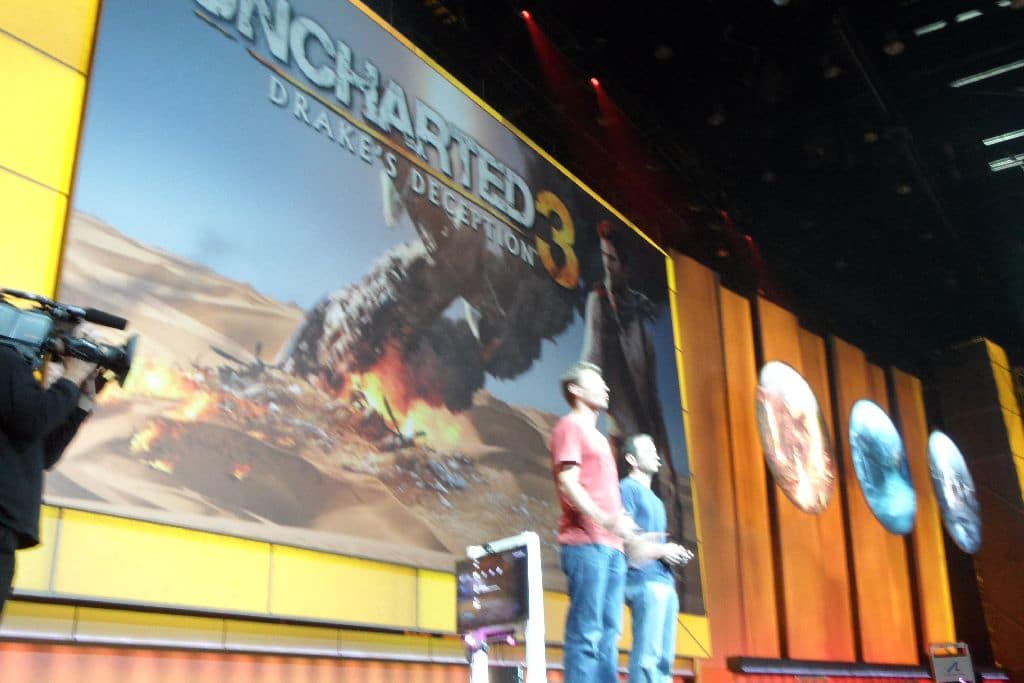 First up, Sony brought out the big guns with a stunning gameplay demo for Uncharted 3: Drake's Deception, followed by a 3D trailer showing off some epic sequences and featuring appearances by characters from the first two games. Next, Insomniac gave us a live 3D demo of Resistance 3. Almost every PS3 game showcased at this year's briefing featured either 3D or Playstation Move support, with many featuring both. In an attempt to grow 3D adoption more rapidly, Sony also introduced an affordable Playstation-branded 24" 3D TV. Tretton also announced that the God of War Origins Collection (featuring the two PSP games) and the Ico & The Shadow of the Colossus Collection will release in September, and that both collections have been remastered in Full HD with 3D support.
Move took centre stage next, with the LA Lakers' Kobe Bryant trying out NBA 2K12 with Move. Zindagi Games, makers of Sports Champions, were next, showcasing Medieval Moves: Deadmund's Quest, a 3D-enabled fantasy action-adventure game that seamlessly blended swordplay, archery and projectile attacks. Last year's favourite, Sorcery, was nowhere to be seen.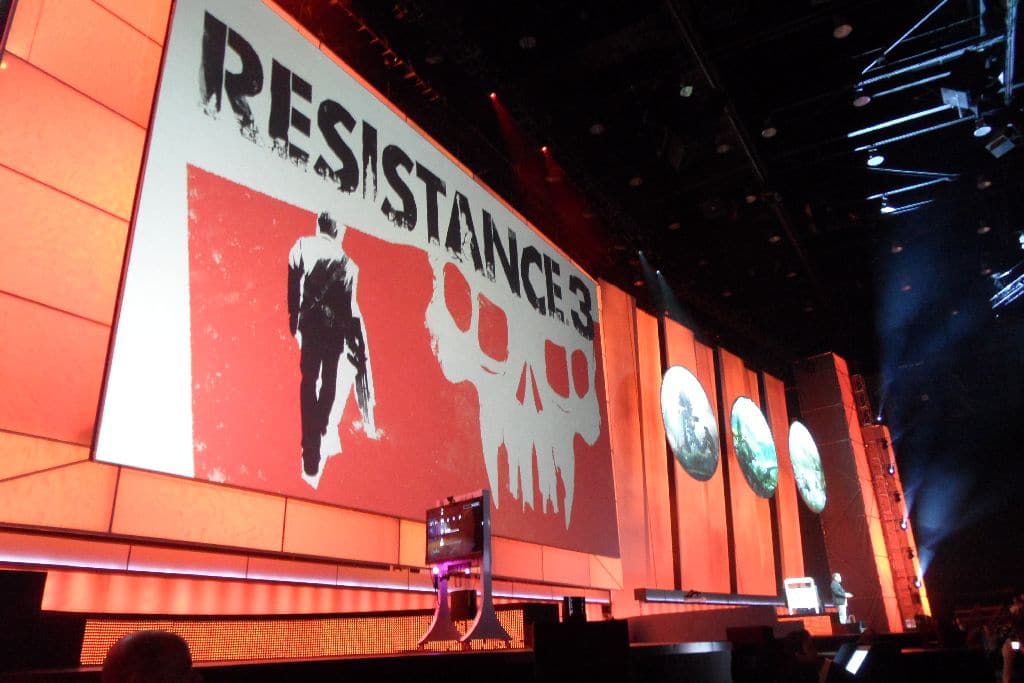 Infamous 2 and Starhawk trailers were followed by the announcement of the fourth instalment in the Sly series – Sly Cooper: Thieves in Time, slated for a 2012 release. It is being developed by Sanzaru Games, who brought us The Sly Collection, and not Sucker Punch, the series creators. Next up was CCP's Dust 514, a PS3 exclusive (again with Move and 3D support) shooter that will allow gamers on the PS3 to simultaneously play online with players from CCP's PC MMO – Eve Online. An online beta will be available this year, with a full release in spring next year.
Irrational Games' Ken Levine addressed the audience after an amazing Bioshock: Infinite trailer, announcing that the game would feature Move functionality. He also revealed that Irrational's next game based in the Bioshock universe would be making its way to Sony's NGP. The last of the new game announcements was a tie-in to next year's Star Trek movie. The co-op shooter will feature Move support, and a downloadable prequel to the game will be available exclusively on PSN.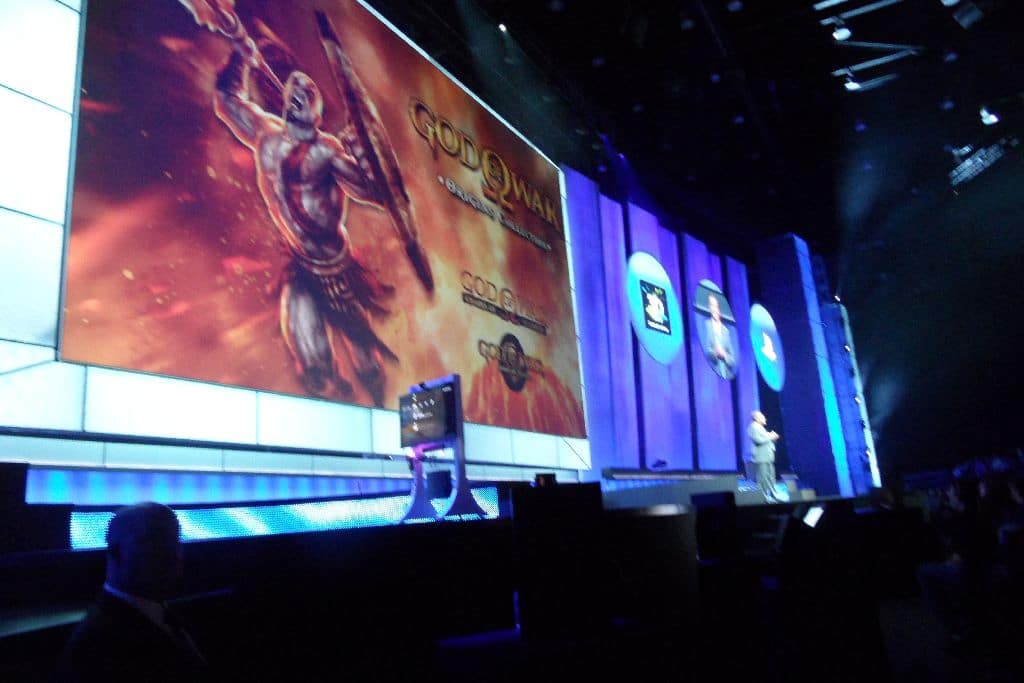 With PS3 game announcements out of the way, it was time to announce the multi-platform games that would have exclusive content on the PS3. These included Saints Row: The Third, which will feature an exclusive game mode; Bioshock: Infinite, which will also include the first Bioshock game on the same disc; Battlefield 3, with Battlefield 1943 on disc as bonus content; seven exclusive super cars for Need for Speed: The Run; and SSX, which will feature Mt. Fuji as a playable location exclusively on the PS3 version.
Tretton then gave way to SCE group president and CEO Kaz Hirai; business was about to pick up. One of the biggest questions coming into this briefing was what would Sony name the NGP. The answer – Playstation Vita. The second and perhaps more important question was with regards to the pricing. Hirai announced prices of  249 Euro and 299 Euro for the Wi-Fi and Wi-Fi + 3G versions respectively, evoking cheers from the audience. While no firm release date was announced, Hirai did outline a loose 'Holiday 2011' release window.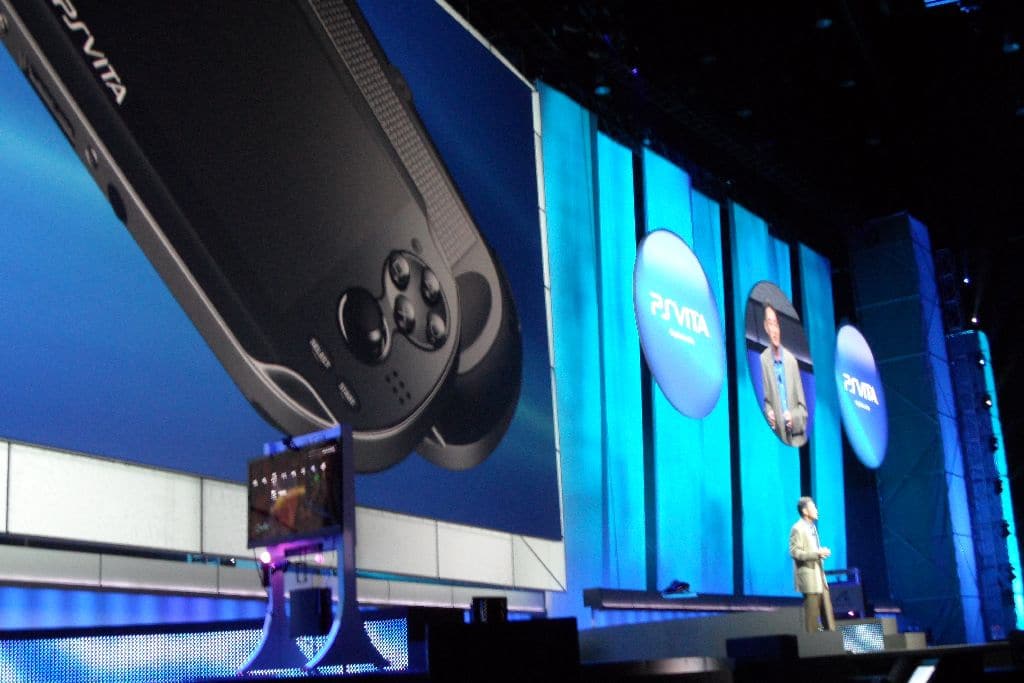 With hardware news taken care of, it was time for the Vita games. The highlight again was an Uncharted title. The Sony Bend-developed Uncharted: Golden Abyss did a great job of showing off the Vita's prowess, which was further backed up by live demos of Modnation Racers, Street Fighter X Tekken (which features Cole McGrath as a playable character), and Ruin, a brand new social action RPG that supports both the Vita and the PS3, allowing the player to easily switch from one to the other and continue with the same saves. Over 80 games are said to be in development for the Vita, some of which were briefly shown in a stylised video montage.
And that was about it. While the second half of Sony's briefing, which featured the Vita, didn't give us too much to complain about, the first half, which focussed on the PS3, was a little underwhelming. None of the new announcements were very exciting, and many of the games that fans expected were sadly missing; most notably The Last Guardian. It seemed like Sony was more focussed on showing how its many products, services and features worked together, turning their press conference into a mishmash of Playstation Move, 3D, PS3-Vita connectivity, and cross-platform multiplayer, rather than a collection of high quality game announcements and demos. There were, however, two bright sparks in this otherwise sedate media briefing. The Playstation Vita got a proper reveal, confirmed pricing, and an approximate release window, while Uncharted 3 stole the show, to no one's surprise.