Our PES 2021 review isn't a regular review, because PES 2021 isn't a regular game. In fact, as Konami has made amply clear, PES 2021 isn't really a new game. And not in a "sports games are the same every year haha" sort of way – this is literally the same game as PES 2020. And so for this review, we won't have a final score. But why has the series taken a drastically different approach this year?
Before reading the rest of this review, it might help to check out our recent interview to learn about why Konami chose to go in a different direction with PES 2021.
Cross-gen woes
Konami has traditionally struggled to come to grips with new hardware during console generation transitions. The series struggled for several years after moving from PS2 to PS3 and Xbox 360, but the transition to the PS4 and Xbox One generation was far smoother. But Konami isn't taking any chances, and that's why the PES team is taking a year off to build its next-gen PES game.
The publisher has already announced that it will be rebuilding the series from the ground up with PES 2022 on PS5 and Xbox Series X. This includes moving to the Unreal Engine and overhauls of its popular game modes – myClub and Master League. That leaves us in this strange situation this year.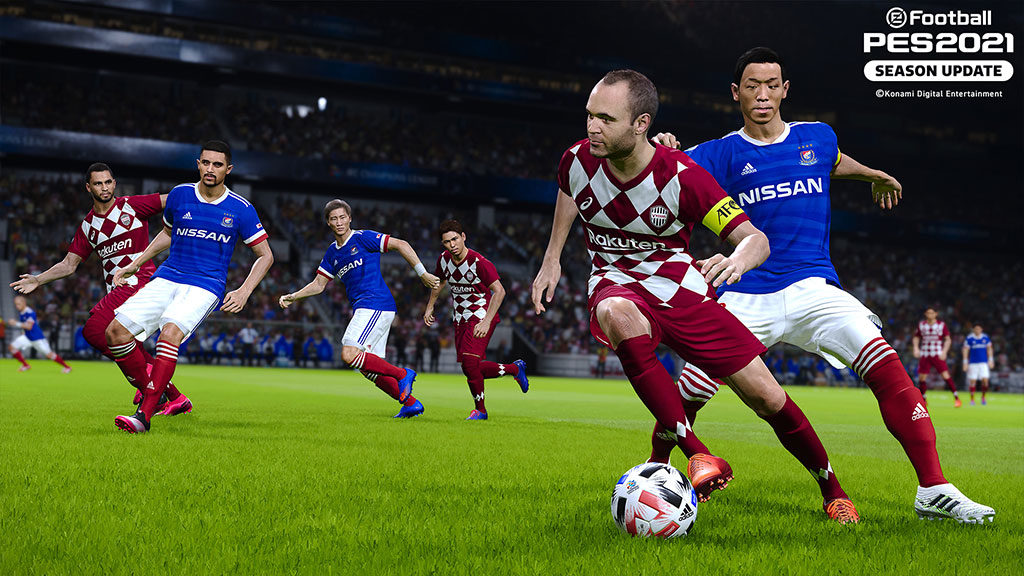 Why not just skip a year?
One option could have been to not release a game this year altogether. Doing so would take PES completely out of the conversation during an important time in the gaming industry. It's absence would be even more glaring considering EA is putting out a new FIFA 21 game this year.
The other option would be to simply keep supporting PES 2020 with content updates – player appearances, attribute updates, club transfers, etc – as Konami has done post-release for PES 2020. So why didn't Konami just do that? Unfortunately, the nature in which the football businesses and licenses work wouldn't have allowed for this. Licenses are secured for certain periods or for specific games, and so Konami wouldn't simply be allowed to carry forward all licenses from one game to the next. They also wouldn't have been able to add new licenses to last year's game.
Hence PES 2021 is here as a new game only in name. It is exactly the same game as PES 2020 that will be updated with the new player transfers and kits over time. Then there's the addition of new licenses (AS Roma, Sao Paulo are now exclusive) as well as the loss of a few (Milan and Inter as well as their San Siro stadium is now FIFA exclusive). The other changes are few and purely cosmetic – a new colour scheme for the menus, new managers for Master League, and a few new goal celebrations.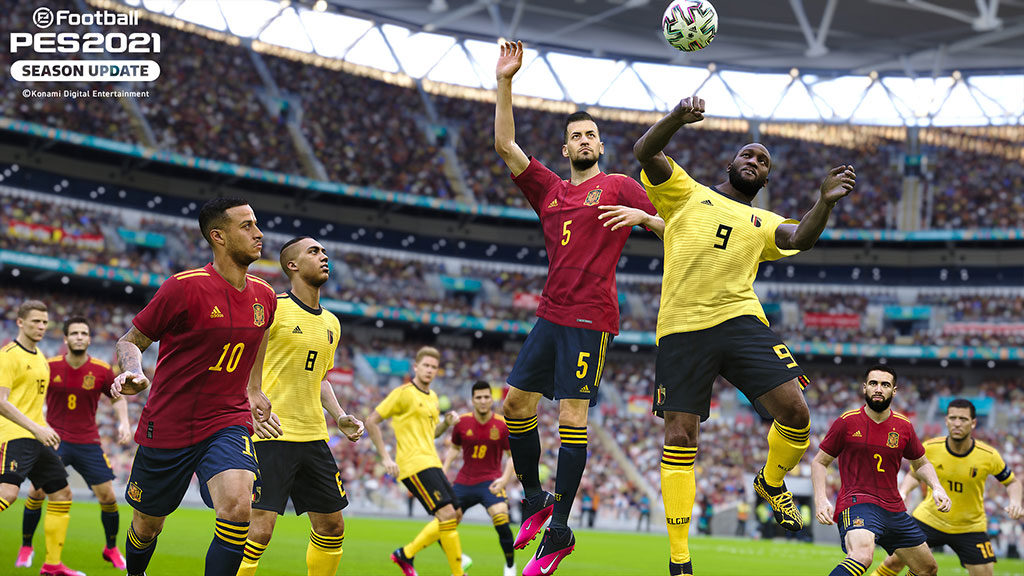 So who is PES 2021 for?
We thought long and hard about this one, and the answer comes back as simply – no one. Other than the rabid fans of the series who must have each new release, or for the novelty of owning a game that has Messi and Ronaldo together on the cover, we see no other reason to recommend PES 2021.
For those who own PES 2020, you'd be better off sticking to that, especially since PES 2021 is worse off in terms of licenses. Konami has also confirmed that you won't be able to carry over progress to PES 2021. And if you consider option files – for which Konami is happy to look the other way – licenses is a moot point anyway. Most fans are also likely to stick with PES 2020, so it will have a larger online community unless Konami pulls the plug on its servers.
The above also applies to anyone who doesn't currently own PES 2020. You'd rather pick up last year's release up for a lot less money and throw in some quality option files that are freely available. PES 2020 is available at Rs 1,999 on PSN and around Rs 1,500 on Amazon – and is frequently discounted further, as opposed to PES 2021 at Rs 2,199.
To conclude, we should add that even though this is last year's game, it's still pretty damn good and it still holds up quite well. In terms of the gameplay experience, it remains a solid recommendation, and you can read more about it in our PES 2020 review.