Konami has done a pretty good job of tempering expectations for PES 2021. Its communication has left little doubt about the fact that this year's release is simply an update to PES 2020. So much so that it has even added the words 'Season Update' to the game's title.
Still, we've been curious to know what fans might be able to expect from PES 2021 aside from updated leagues and player transfers. We had the opportunity to put a few questions across to Jonas Lygaard, Senior Director – Brand and Business at Konami about the new game. We asked him about potential gameplay changes, when new player transfers would be reflected, the possibility of an upgrade to PS5 and Xbox Series X, whether PES 2020 data would carry over to the new game, and a lot more.
PES 2021's transfers headache
The 2019-2020 season has been complicated by the Covid pandemic, which forced football to be suspended for several months. While some European leagues were cancelled, others resumed in June, long after the season was originally scheduled to end. This also threw a spanner into the works for the Euro 2020 tournament. It was postponed to 2021, but Konami still went ahead and released its Euro 2020 update for PES 2020.
With the previous season ending late, the current season is set to kick off in many leagues after the September 15 release of PES 2021. Moreover, the transfer window will extend into October. This means that PES 2021 will launch long before club squads are final.
"Due to the delayed finishes of several league seasons, certain leagues and licenses will be updated via a day one patch, while others will be updated via post-launch Data Packs. Our teams are well-positioned to bring data updates to players as quickly as possible," Lygaard said in an email interaction. Konami has even included a handy licenses page on the game's website to give players an idea of which licenses will be added into the game and when.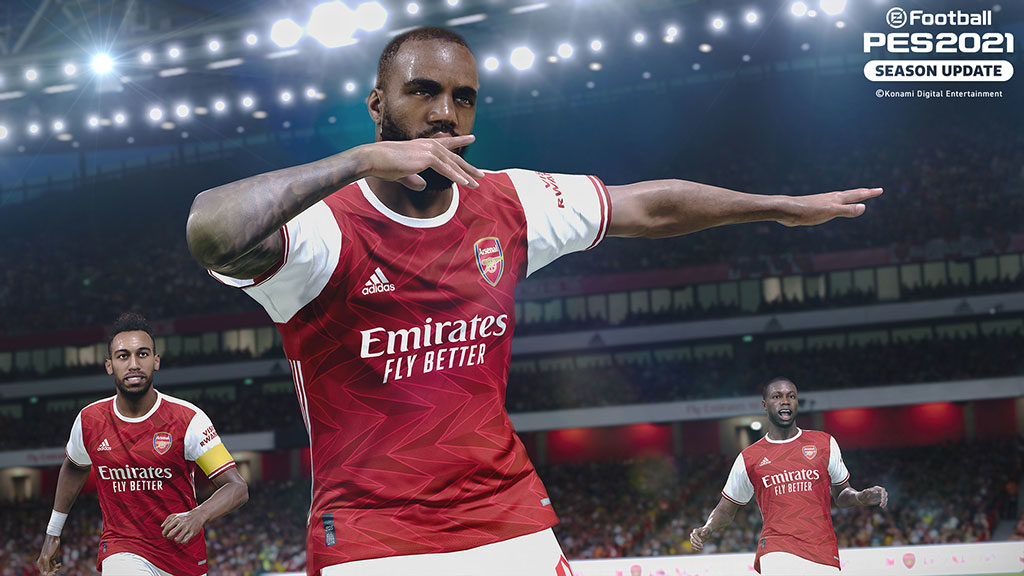 The L word
Those licensing changes include some of the licenses that PES 2021 has gained, while others have been lost. "PES 2021 will maintain the vast majority of official licenses as we had in PES 2020, including the UEFA EURO 2020 tournament license and other exclusive partnerships. That being said, we have announced the deal with AS Roma and Sao Paulo, plus a number of other license renewals across Latin America and Europe," Lygaard added.
Licensing has been an issue that has long plagued the PES franchise, with the English and Spanish leagues being exclusive to the rival FIFA series, with the exception of a few teams for which Konami has inked individual partnerships, such as Arsenal, Manchester United, and Barcelona. But as the series has gained new licenses, it has also progressively lost a few too, including Borussia Dortmund and Liverpool in the past and Milan and Inter (as well as their iconic San Siro stadium) this year.
Is there a long-term solution in sight rather than Konami's current practice of securing and losing individual licenses every few years? Lygaard, while stressing the clear need for strong licenses, believes that a greater focus for PES is getting the gameplay right. "It is important for us to strike the right balance between gameplay experience and licenses. It remains true that there is a high demand for licenses from our fans and therefore we have licensing teams all over the world that are exploring new opportunities, but never at the expense of gameplay," he affirms.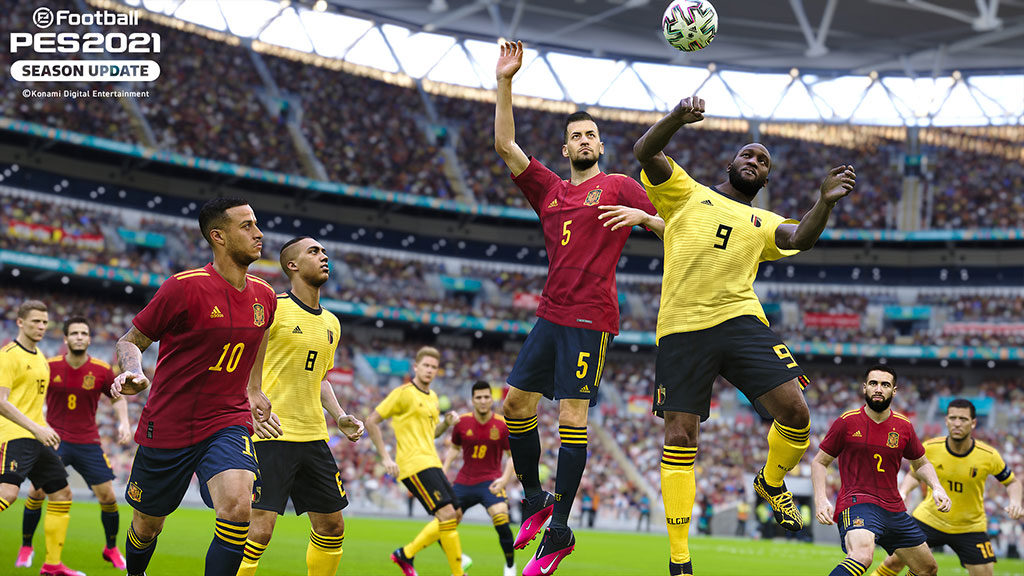 PES 2021 tweaks and additions
Coming to the game itself, fans expecting any sort of gameplay tweaks in PES 2021 maybe in for disappointment. Lygaard declined to comment on the subject of gameplay tweaks, only adding, "We cannot really share specific information, but as we made it clear in our first announcement, PES 2021 delivers all the critically acclaimed features and gameplay from PES 2020."
That being said, PES 2021 will refresh its user interface in addition to some cosmetic changes. "There will be several minor visual changes to the game, mostly within the user interface, but there are also a modest number of new celebrations within PES 2021 though I can't share specific details," Lygaard said. One of these has already been revealed – Barcelona striker Antoine Griezmann's new confetti celebration. Other visual additions include new managers in Master League, including Ryan Giggs, Frank Lampard and Pep Guardiola – with hair.
But fans shouldn't expect much more than that. Lygaard also said the game won't feature any new commentary. "Beyond what we've already announced, it's fair to say that there will not be significant upgrades to those game modes in keeping with the "Season Update" approach," he says.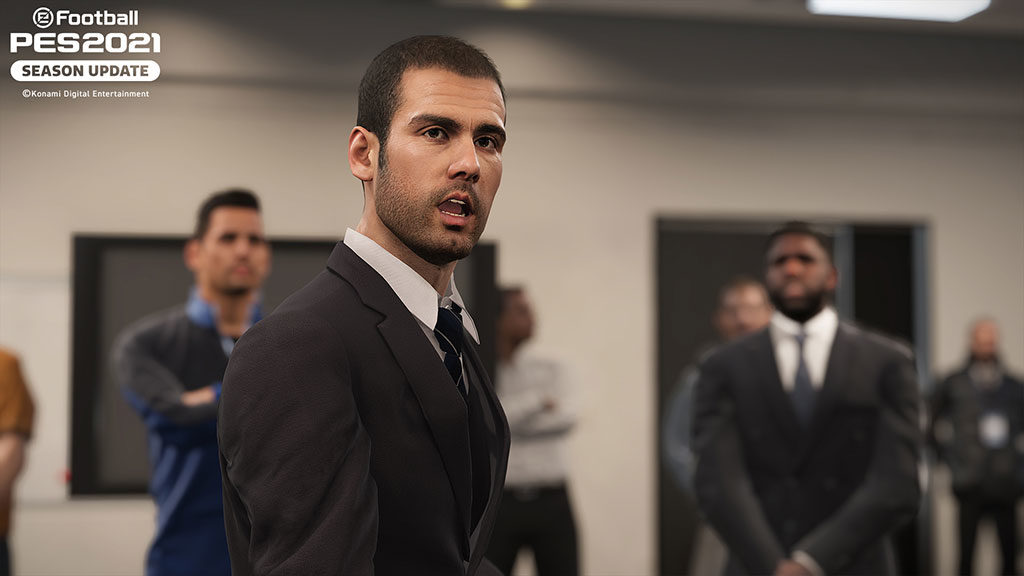 Next-gen debut with PES 2022
On a more positive note, however, Lygaard reaffirmed Konami's promise to rebuild the PES experience for its next-gen debut. "We have been transparent about our aspirations for our next-gen title and how it's effectively being rebuilt from the ground up, including upgrades to Master League." Master League updates have been few and far between during the current console generation, despite Konami having promised a three-year roadmap to overhaul the popular career mode. We hope that overhaul does indeed come with PES 2022, which will see the series move from a modified version of the Fox Engine to the Unreal Engine.
But while we wait for next year's PES 2022 on PS5 and Xbox Series X, we asked if Konami will be brining PES 2021 to the new consoles via a free upgrade. "PES 2021 has been developed natively for current-gen platforms only (PS4, Xbox One and PC). What we are building for next-gen will be a totally different, built from the ground up product compared to PES 2021. While we'll have more specific information to share about our next-gen title in the coming months, I would say that this is an incredibly exciting period for the franchise with plenty of upgrades to look forward to," Lygaard says. It appears the only way PES 2021 will possibly be playable on PS5 and Xbox Series X will be through backwards compatibility.
PES 2020 players start from scratch
The PES series is celebrating its 25-year anniversary this year, and this has been reflected through in-game events, but fans hoping for some sort of collectible merchandise or special editions may be in for disappointment. "We've been celebrating the 25th anniversary for several months now with numerous in-game campaigns within PES 2020 on console and mobile, fans can expect that to continue with PES 2021," Lygaard said.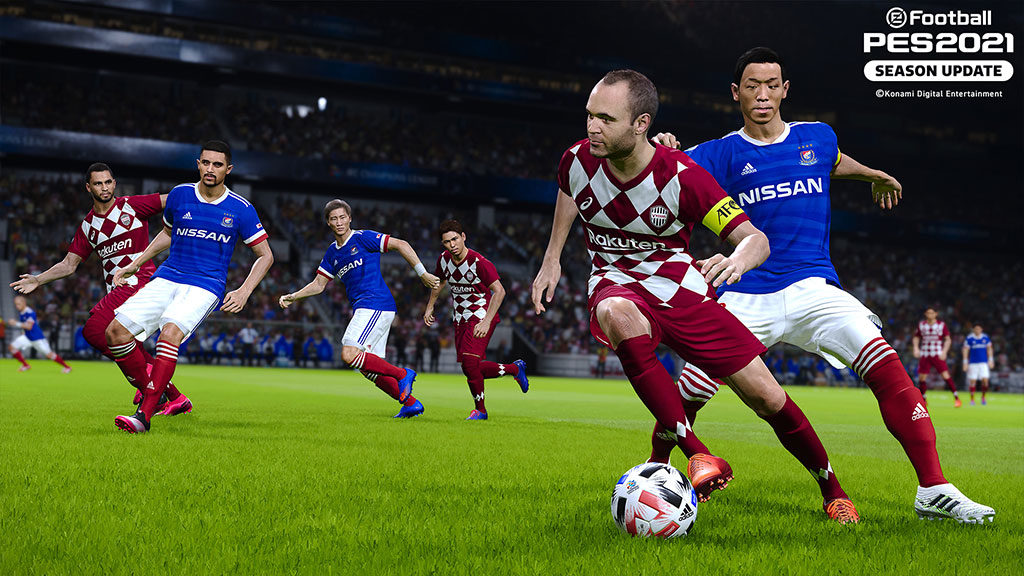 Since PES 2021 pretty much carries forward the PES 2020 gameplay and modes, with only a few cosmetic changes, we had hoped that PES 2020 players would be able to carry forward their progress to PES 2021. Lygaard confirmed that will not be the case. "Even though PES 2021 is similar to PES 2020 it is still a different game with different players and teams, with licensing restrictions also at play. Therefore, users won't be able to transfer their data from the old game to the new one. There will, however, be a significant number of incentives for existing players."
Those incentives include the option for PES 2020 players to buy PES 2021 at a 20% discount. That is restricted to digital purchases though. If you prefer PES 2021 Season Update on discs, it's available for preorder at Games The Shop for PS4 and Xbox One, priced Rs 2,199.
On PC, PES 2021 Season Update is available exclusively on Steam. The Standard Edition is priced at Rs 800, while multiple Club Editions (Juventus, Manchester United, Barcelona, Bayern Munich and Arsenal) are available at Rs 760 for a limited time (regular price is Rs 950).