Despite PES 2021 being an update to PES 2020, it won't allow players to carry forward their online, myClub and Master League progress to this year's release, Konami has confirmed.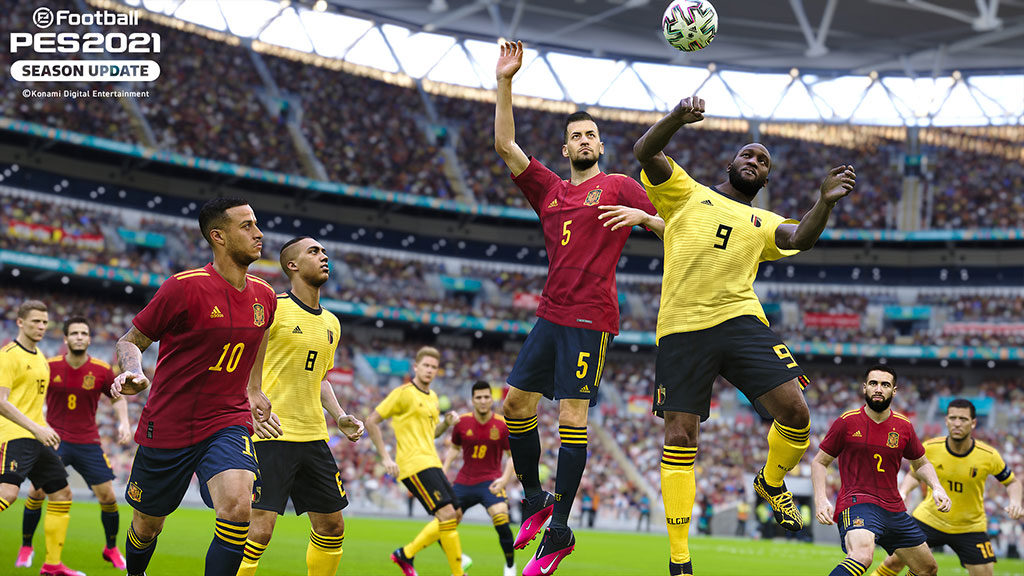 PES 2021 will be sold as a 'Season Update' to PES 2020 rather than a brand new game – hence the game's lower Rs 2,199 price in India. Konami is instead taking the time to rebuild the series from the ground up for PES 2022 on PS5 and Xbox Series X on the Unreal Engine.
This inevitably led us to wonder if PES 2021 would allow PES 2020 players to carry forward their progress to this year's release. However, we've learned from Konami that despite it being an update, PES 2021 is still being treated as a completely separate game.
PES 2021: Not new, but different
"Even though PES 2021 is similar to PES 2020 it is still a different game with different players and teams, with licensing restrictions also at play," Jonas Lygaard, Senior Director – Brand and Business at Konami said, perhaps hinting that changes in league and club licenses might have made it tricky to carry forward progress from PES 2020.
"Therefore, users won't be able to transfer their data from the old game to the new one. There will, however, be a significant number of incentives for existing players."
Those incentives include a 20% discount on PES 2021 for existing PES 2020 owners. Players can avail of this discount through the PES 2020 game, and it is only valid on digital purchases.
Lygaard's comments are part of a larger interview with IVG, where he spoke about possible gameplay changes in PES 2021, when the new transfers would be reflected in the game, a potential free upgrade to PS5 and Xbox One, and a lot more. Check back soon for the full interview.
For those who prefer going down the physical route enough to forgo that 20% discount, PES 2021 Season Update is available for pre-order at Games The Shop on PS4 and Xbox One. We think the extra cash is well worth it for a chance to own the only game to ever feature Lionel Messi and Cristiano Ronaldo together on the cover. It's a piece of history, really.