Fun fact: IVG started many years ago as 360Indians, a website for India's earliest Xbox 360 buyers who wanted their own place to hang out in cyberspace.
Fast forward to 2014 and two name changes later, and we're now a healthy platform for Indian gamers looking to discuss video games and gaming hardware they love, be it Sony, Microsoft, PC or even Nintendo.
Now that I'm done with that shameless plug, what I'm getting at is none of this would have happened if it was not for the Xbox 360. While the odds of the newly released Xbox One spawning an entire community are unlikely, that doesn't make Microsoft's second console to be officially released in the country any less appealing. Here's why.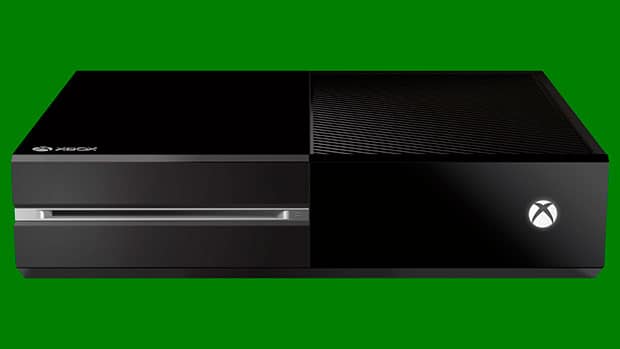 What's inside
Since Microsoft has partnered with Amazon to bring the Xbox One to retail this time around, the packaging is all the more important given the risks involved in transporting a Rs 40,000-odd console across the nation. It comes with enough padding to withstand most cross-country journeys and all but the most callous of deliverymen. Unboxing it, much like unboxing any new piece of hardware, is intriguing. There's a welcome scarcity of paper manuals. The instructions and quick-start guide are anything but voluminous compared to the competition.
Our review unit came with all the necessary items to get you going. There's a headset (which is just about serviceable for multiplayer voice communication), an HDMI cable, a single controller, and of course, the console itself. If you're one of the many who went for the Kinect edition, you'll be pleased to know that a second power brick isn't needed to get the 2.0 version of Microsoft's body sensor working.
One is the biggest number
The console itself is huge, boxy and right out of a cheesy 80s music video. It makes the original Xbox released back in 2001 look futuristic.
The console itself is huge, boxy and right out of a cheesy 80s music video. It makes the original Xbox released back in 2001 look futuristic. If you're the sort with space for just one box in your entertainment centre, you might want a bigger entertainment centre to fit the Xbox One. Yes, it's huge, both in comparison to the PS4 and the Xbox 360.
At least Microsoft's last console could be placed vertically to save space, something that isn't recommended by the company for the Xbox One. Considering how big an issue dust tends to be in this country, the vents all around the Xbox One might end up being problematic in the long term, as would be the generous doses of glossy materials that make up the console. A matte finish would have made sense as it tends to be less of a dust magnet.
The absolute controller?
Depending on whom you ask, the Xbox 360 controller was either the best designed controller ever or simply a pretender to Sony's DualShock offering. The differences between the Xbox 360 and Xbox One controller are subtle, but for the discerning controller snob, many. For one, it's a little more angular. The triggers don't make a sound (versus the Xbox 360's squeaking triggers) and the buttons that are slightly more depressed (in line with Razer's Xbox 360 controllers).
It's easier to grip if you have small hands and it sports a textured, ribbed surface along the rims of the analogue sticks. All of these make for a refined and worthy successor to the Xbox 360 controller. It works well enough with first-person shooters such as Titanfall and racers like the superlative Forza Horizon 2. However, brawlers like Killer Instinct feel sluggish thanks to the d-pad. Every input is clicky but the effort for the required output, such as pulling off fireball-type moves in Killer Instinct, just feels like it's a lot more than it should be.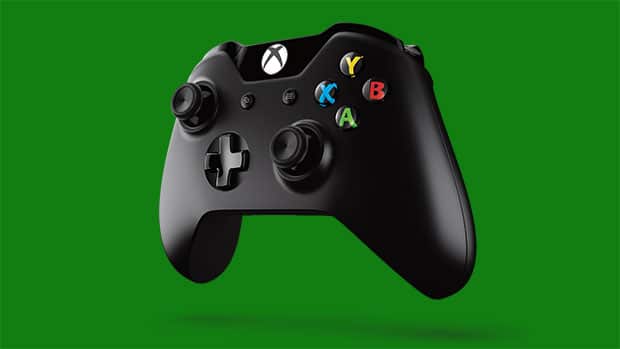 Interface idiosyncrasies
The user interface (UI) resembles the tiles of Windows Phone and Windows 8, which depending on your personal preference, is a good thing or not. If you're the sort who likes to use a controller, there's very little different from what you already know and love. Barring one tiny detail – pressing the B button boots you back into the last game you played. This happens after you're done quickly exiting apps. You could have been fiddling around with Skype or trawling through the digital store, but after exiting them (pressing the options button and selecting quit app) or simply suspending them to do something else, you'll find yourself back playing what you were playing last in a jiffy. While it's not a deal-breaker by any means, for someone who has the habit formed over a generation to press B to go back and only go back rather than launch the last game you played, it's annoying.
Regardless of the choice of voice region, we found ourselves shouting a lot more than we should to get anything done through Kinect.
Using Kinect makes for a more seamless experience. Setting it up is easy and navigating through the length and breadth of the Xbox One's green-tinted tiles simply works. Voice recognition though, is a mixed bag. Regardless of the choice of voice region, we found ourselves shouting a lot more than we should to get anything done through Kinect. Make sure you carry a box of lozenges around to use voice commands to get things working fluidly. One thing is clear though; the UI is built with Kinect in mind, which makes things less than ideal if you didn't buy the Kinect bundle. Hopefully this will change before the year is up.
Next-gen console with next-gen internet needs
With Microsoft getting flak for initially pitching the Xbox One as an always-online device, remnants of what could have been still exist. Boot up the Xbox One for the first time, and regardless of whether you put in your Gamertag or not, you'll ping their servers to check for an update. It's forced and while most of us are fortunate enough to have decent bandwidth, there's a large chunk still subsisting on internet plans that are 1 Mbps and below. With the right speeds (in our case, 50Mbps) the update process was painless as was setting up your Gamertag on the console.
The updates themselves aren't exactly pain-free. A lot of users from India and the world over are claiming that the last couple of updates have rendered Blu-ray drives unusable, in some cases, even leading to bricked consoles altogether. We experienced the former with our first review unit. On the bright side though, you can manually pause game downloads; a feature that's super helpful if you want to ensure your mammoth 40 GB downloads don't get corrupted, or if you simply want to prioritise one download over others.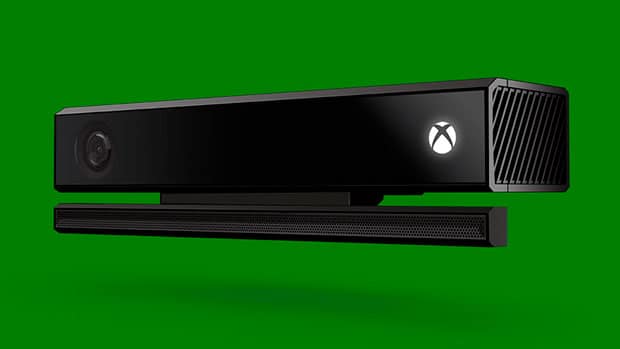 Media mayhem and apps
Compared to the PS4, the Xbox One supports a plethora of media standards. From old favourites like DivX to current hotness that is MKV, your video and music needs are taken care of on plugging in a pen drive into one of the Xbox One's three USB ports. It works well enough. Throw in the fact that you can also stream content from a Windows PC or tablet further sweetens the deal.
If you're the sort who still watches TV (seriously, it's 2014, cut your cable connection already), you can hook up your set top box to the Xbox One. Regions like the US and UK have OneGuide, which can best be described as Google Now for your TV viewing habits, coupled with voice recognition via Kinect so you never have to touch a remote, and the ability to record shows as they're aired. Until it shows up in India, all you can do is simply control your set top box from your Xbox One. That's it.
The crown jewel however is Smart Glass. While it's been around since the Xbox 360 days, it's really come into its own now in terms of sheer convenience.
In terms of apps, Microsoft's ahead by a bit, what with Youtube, Go Pro, Twitch and Skype being present on the platform, allowing for a seamless experience if you're the sort who prefers streaming. The crown jewel however is Smart Glass. While it's been around since the Xbox 360 days, it's really come into its own now in terms of sheer convenience. If you've configured your Xbox One to operate in instant-on mode, you can purchase games and download them to your Xbox One even if you're nowhere close to your console. While Sony has something similar with the PlayStation app, Smartglass just works phenomenally well across smartphones, be it iOS, Android or Windows Phone.
Sharing is caring?
Sharing your own gameplay is quickly becoming the video game equivalent of taking a picture of your lunch or misspelled name at Starbucks and letting the world know via Instagram. While we're all guilty of this, the Xbox One enables you to do the former. The easiest way is via Kinect. Saying the magic words, "Xbox record that" allows the last 30 seconds of gameplay to be captured and shared with the world. That is if it can recognise your voice easily. If you're Kinect-less, you can use the Game DVR app to record up to 5 minutes of footage. There's Twitch streaming support as well but it isn't as easy as Sony's implementation that involves a single button press to get your gameplay videos beamed to the world. What's missing in the Xbox One though is the lack of being able to take screenshots, but that feature is expected to be added soon.
But I don't care about all this, how are the games?
Though we aren't in possession of any tech that could give us hard evidence on just how behind the Xbox One is in terms of resolution and frame rate, most multiplatform games we checked out, such as Destiny and FIFA 15, ran just fine. There wasn't anything too offensive to the naked eye, but there's no denying these games didn't feel as fluid as they did on the PS4.
Nonetheless, given that Microsoft has been extending support to developers to achieve resolution parity, as was the case for Diablo 3 and Destiny, it would not be wrong to expect that the Xbox One would catch up to the PS4's much touted 1080p. Whether they would be able to maintain a steady 60 frames per second, however, is debatable.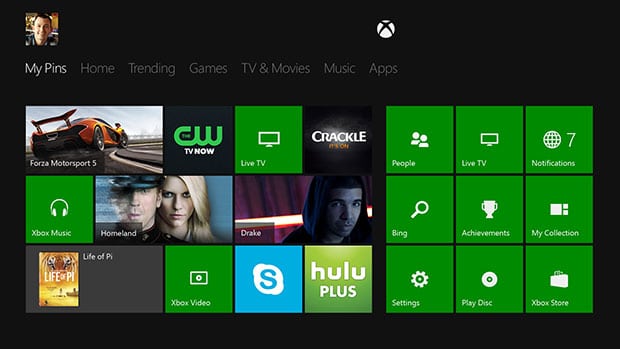 Having said that, it's with the exclusive games that the Xbox One shines. Forza Horizon 2 is a technological showcase for what the console is capable of. Be it impressive car models steeped in detail, or wide, open country land liberally sprinkled with HDR lighting, it's delectable digital eye candy. It's not just graphics either. The download-only D4 (short for Dark Dreams Don't Die) is brilliant proof of what third-party developers can do, which in this case is creating a game with great Kinect controls that work better than advertised. It's something Microsoft's own studios have struggled to get right for most part.
With a roster that includes Halo: The Master Chief Collection, Project Spark, and Sunset Overdrive, we're hoping that there are enough high quality first-party titles to show off what the Xbox One is capable of. Between these three and an Xbox Live Gold subscription, which nets you two free games a month, there should be enough to tide you over till the next set of exclusives come around.
Where do I buy my games?
Much has been said of Microsoft's digital storefront for the Xbox One. With pricing being as good as it is, it's hard not to recommend it as your first choice option, that is of course, until price points change to mimic their disc-based counterparts. But there are a few problems with this. Firstly, you need a blazing fast internet connection. This is because a lot of AAA games, such as Forza Horizon 2 and Shadow of Mordor, weigh in at 28 GB and 36 GB respectively, or in Wolfenstein: The New Order's case, 47 GB. Secondly, you'll exhaust the built-in 500 GB hard drive faster than you anticipated thanks to having only around 350 GB free out of the box. Considering that we're not getting the 1 TB Xbox One SKU anytime soon, be prepared to use an external hard drive if you plan to go all-digital this generation.
It's with the exclusive games that the Xbox One shines. Forza Horizon 2 is a technological showcase for what the console is capable of.
This isn't all, the store itself is heavily curated and controlled, to the point where browsing for specific games becomes a problem. Unlike Sony's store UI, you can't browse for titles alphabetically and Microsoft's use of space is peculiar at best. Nothing signifies it better than this. It's understandable that there's a need to push games like Forza Horizon 2, but listing each digital SKU separately up front would make most think there's very little else on sale. And while the pricing is decent for most part, how long it would last remains to be seen. Prior to the official Indian launch, you could snag games like Ryse for Rs 2,700. Now, you can only get the Legendary Edition of the game (with all DLC) for Rs 3,900. It's an odd state of affairs that could see the console's early digital pricing advantage be watered down to what we're seeing on the PlayStation store.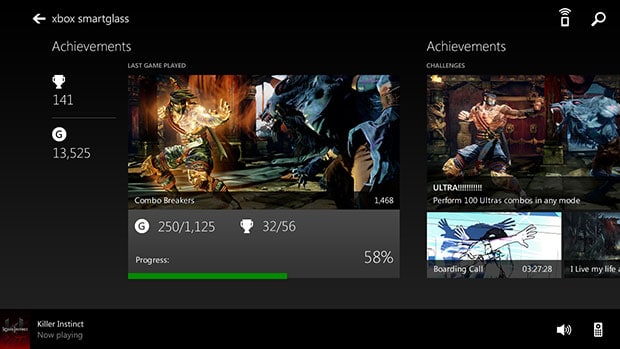 If you want your games on disc though, be prepared to buy them via Amazon, since their partnership with Microsoft will ensure that every Xbox One game coming out here officially will be available on Amazon only. You could try conventional retail stores as well or other e-commerce portals, but it's tough for decision-makers there to justify stocking third-party Xbox One games simply because the console itself isn't on sale with them.
So I have a burning hole in my pocket, do I buy it?
All things considered – the not-so-gorgeous hardware, questionable interface cues, odd digital store policy, and unknown games availability outside of Amazon – there is a single defining factor that the Xbox One has going for it: after sales support. Be it sorting out replacement units or figuring out why users can't redeem their digital purchases, Microsoft's response to any possible issues has been prompt and commendable.
While we do think the pricing is on the steeper side – which it should not be since the console is available from only one retailer – the after sales support somewhat makes up for it. Even more so when compared to the competition. This, and a solid roster of impending first-party titles, make Microsoft's black box worthy of consideration. But if you prefer games that are available across platforms, you have other options.
Xbox One is available for purchase exclusively on Amazon.in. The standalone console (with FIFA 15) is priced at Rs 39,990, while the Kinect bundle (with FIFA 15 and Dance Central Spotlight) is priced at Rs 45,990.
Disclosure: Xbox One console was provided for review by Microsoft. Amazon.in is an advertiser on IVG.
Want to know what we thought of the PS4? Check out our review here.