This week, a lot of our writers travel to Pandora for some co-operative Borderlands 2 action while some strive to complete their vast back catalog. And then there are few of us who are quite content with gaming on our handheld devices as well. Welcome to our weekend.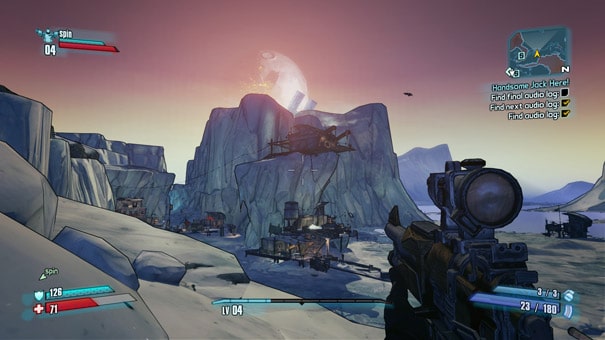 Sameer Desai
I've been a slave to PES 2013 all week. I've mostly been playing Master League, and while there's been little innovation of late, it remains the most addictive single-player experience in the sports genre year after year, so much so that its had a significant adverse impact on work productivity. PES will take a bit of a back seat this coming week (though not too much) because Borderlands 2 is downloaded and ready on Steam. Pandora, here I come!
Amit Goyal
The amount of time I spent playing Rail Rush on my iPhone this week was positively unhealthy. That is not to say that the game is awesome, just that I am sucker for one more objective. Apart from that, I progressed a bit further in Sleeping Dogs and kicked off Transformers: Fall of Cybertron. After commanding mayhem with Metroplex, the game delighted me by following it up with a low-key stealth mission. I am surely looking forward to more of it.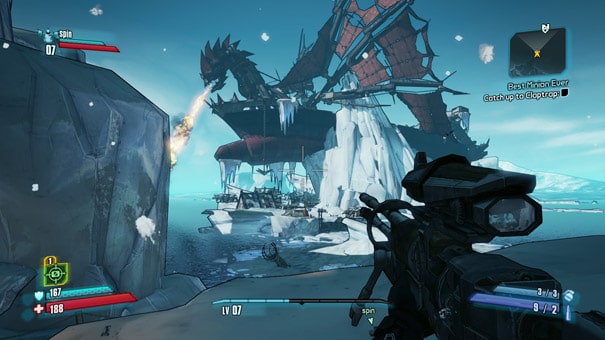 Avinash Bali
This week I bid farewell to Battlefield 3: Armored Kill, pack my bags and head to Pandora for Borderlands 2. It was a rough journey initially with frequent connectivity issues cropping up but things have thankfully smoothened out now. The game is as enjoyable as Borderlands with a couple of added gameplay tweaks thrown in. You can read more about it in our review that should be out this week. On the flip side, it has the most retarded game design ever where co-op gameplay progress is only stored with the host. Seriously, WTF!
Abhinit Prakash
Having conquered all the PS3 releases of Assassin's Creed in the previous weeks, the past week saw me try my hand at something I haven't really tried in about two years – Fifa 13. Things have really changed from Fifa 11 and tactical defending is a formidable opponent I haven't really conquered yet (because I skipped Fifa 12). Unfortunately, I have to wrap my head around it only because tactical defending is allowed in most online tournaments. This coming week I also hope to start Nier so that it may accompany Fifa 13 in the following weeks.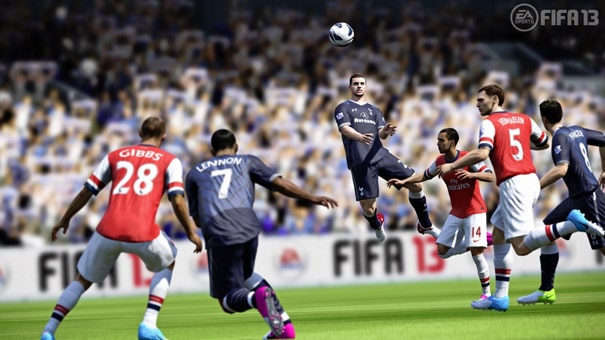 Murali Venukumar
There's nothing like dipping into the 'ol collection once in a while. I've been playing bits of Driver: San Francisco, TNA: Impact and Shift 2: Unleashed and they're all bloody good in their own ways. Driver for its bonkers story and absolutely ginormous (yet still 60fps) city, Shift 2 for some of the best collisions, sense of speed, and sound design in a racing game, and TNA: Impact for surprisingly not being godawful. Yea. And aside from the cardboard crowd, it holds up bloody well for a game that game out as way back as it did.
Hemanth Kumar Balasubramanian
It's been an odd week for me. I've been spending more time gaming on my DS and mobile rather than on my consoles/PC. And the game that impressed me the most was Cross Court Tennis from the Google Play Store. But still, nothing has stopped me from continuing my Longest Journey. A huge disappointment for me this week was that I couldn't get my hands on F1 2012 so it looks like I'm just going to have to play the waiting game.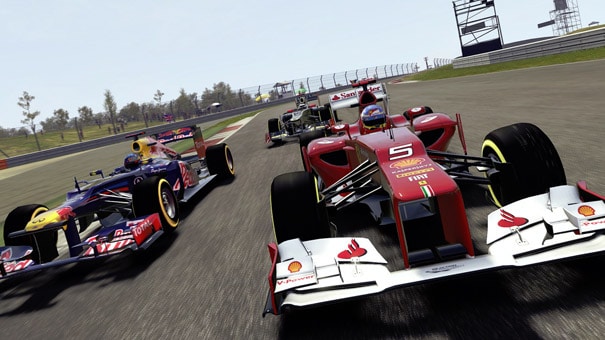 Mithun Balraj
The slight delay in my Borderlands 2 pre-order gave me the time to complete the rest of the Borderlands DLC. Claptrap's New Robot Revolution and The Zombie Island of Dr. Ned kept me thoroughly entertained (I'm a sucker for Claptraps and zombies) with their hilarious dialogue, reasonable difficulty, and, in the case of The Zombie Island, a glimpse at a different ecosystem of Pandora. Though a few sequences felt a bit stale gameplay-wise, the variety of the guns I got to play with evened it out. At one point, my pistol did more damage than my sniper rifle. It was glorious.
Vikram Subramaniam
Thanks to the delay in securing my copies of Borderlands 2 and F1 2012, I have been keeping busy with completing Sleeping Dogs and getting my feet wet (or more accurately, hiney whipped) in Dark Souls. In addition, I have spent more than my fair share of time with Virtua Tennis on my Android devices. The game runs like silk on my Tegra 3 equipped HTC One X and Nexus 7 and offers superb graphics, top notch animation, addictive if easy gameplay and a smattering of different gameplay modes, including multiplayer and a "single point per match" ladder.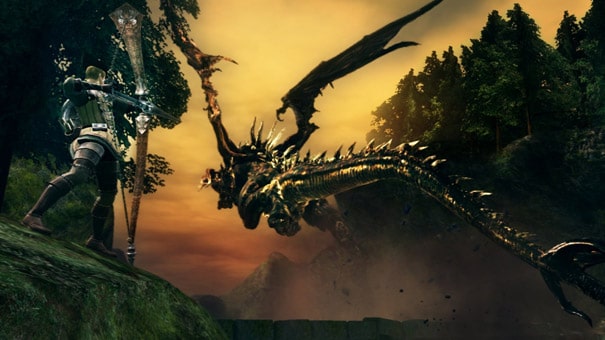 That's about it from our side. So what have you been playing this week?