Don Bradman Cricket 14 developer Big Ant Studios has launched its new game, TableTop Cricket for PS3 and PC.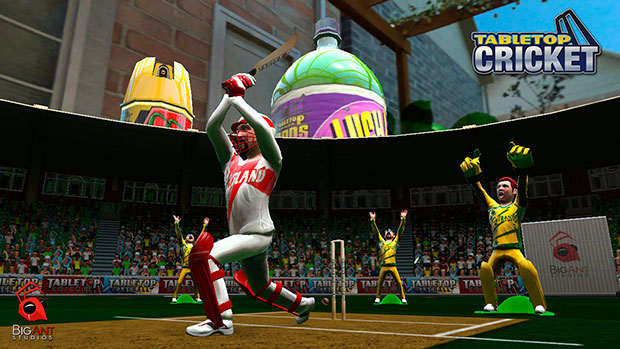 Unlike DBC 14, which was a realistic take on the sport, TableTop Cricket seems to target casual cricket fans, with cartoony art style, a miniature tabletop setting, and simpler gameplay.
Also unlike DBC 14, TableTop Cricket fully supports keyboard controls on PC. The game features 16 teams and its World Tour mode has you competing trough 60 challenges.
The game features both offline and online multiplayer. On Steam, it supports both Achievements and Trading Cards.
TableTop Cricket is available for PS3 (via PSN) for Rs 1,082. The PC version is listed on Steam but (at the time of writing) is not available for purchase from India.
Check out the game in action below.
Read more: Don Bradman Cricket 14 review