The Big in Japan sale is back on the PlayStation Store for the next two weeks, offering discounts on over 100 games across PS3, PS Vita and PSP, but sadly nothing on PS4.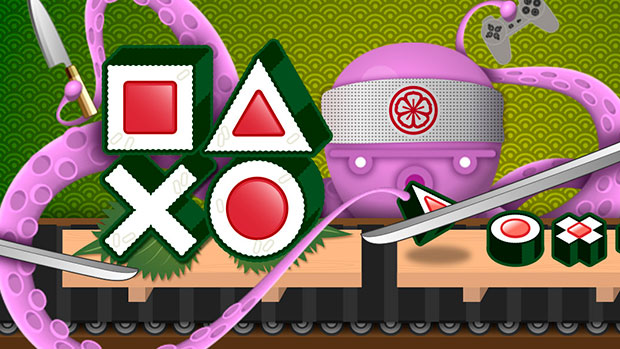 The sale includes games from popular Japanese franchises like Metal Gear, Final Fantasy, Resident Evil, Street Fighter, Persona, Ninja Gaiden and Castlevania, among others.
Some of the games, particularly a large chunk of the PSP/Vita titles, were yet to go on sale at the time of writing, so we haven't listed sale prices for those. You can check out prices for them once they're updated via the PSN web store.
Here's the complete list of games on sale. Prices in brackets are for PS Plus subscribers.
PS3
Resident Evil Super Bundle (Discount goes live Thursday 3rd July)
Sale price: NA
Original price: Rs 2,799
Ragnarok Odyssey ACE
Sale price: Rs 1,348 (Rs 1,498)
Original price: Rs 2,497
Resident Evil Revelations (Discount goes live Thursday 3rd July)
Sale price: NA
Original price: Rs 1,899
Resident Evil: Chronicles HD Collection
Sale price: Rs 732 (Rs 915)
Original price: Rs 2,247
RESIDENT EVIL CODE: Veronica X
Sale price: Rs 666 (Rs 832)
Original price: Rs 1,664
Resident Evil: The Umbrella Chronicles
Sale price: Rs 466 (Rs 528)
Original price: Rs 1,248
Resident Evil Operation Raccoon City
Sale price: Rs 499 (Rs 624)
Original price: Rs 1,248
Resident Evil: The Darkside Chronicles
Sale price: Rs 466 (Rs 582)
Original price: Rs 1,248
Dynasty Warriors 6
Sale price: Rs 810 (Rs 910)
Original price: Rs 1,199
Dynasty Warriors 6 Empires
Sale price: Rs 810 (Rs 910)
Original price: Rs 1,199
Dynasty Warriors 7
Sale price: Rs 1,498 (Rs 1,664)
Original price: Rs 2,497
Dynasty Warriors 7 Xtreme Legends
Sale price: Rs 1,079 (Rs 1,199)
Original price: Rs 1,899
Dynasty Warriors 8
Sale price: Rs 1,709 (Rs 1,899)
Original price: Rs 2,499
Yaiba: Ninja Gaiden Z
Sale price: Rs 899 (Rs 999)
Original price: Rs 2,499
Ninja Gaiden Sigma 2 Plus and Ninja Gaiden Sigma Plus
Sale price: Rs 2,622 (Rs 2,913)
Original price: Rs 4,995
Ninja Gaiden 3: Razor's Edge
Sale price: Rs 1,079 (Rs 1,199)
Original price: Rs 1,899
Atelier Escha & Logy ~Alchemists of the Dusk Sky~
Sale price: Rs 1,709 (Rs 1,899)
Original price: Rs 1,899
Fist of the North Star: Ken's Rage 2
Sale price: Rs 1,079 (Rs 1,199)
Original price: Rs 1,899
Lightning Returns: Final Fantasy XIII (Discount goes live Thursday 3rd July)
Sale price: NA
Original price: Rs 2,499
Final Fantasy X/X-2
Sale price: Rs 1,581
Original price: Rs 1,899
Final Fantasy XIII-2
Sale price: Rs 832
Original price: Rs 1,199
Final Fantasy V (Discount goes live Thursday 3rd July)
Sale price: NA
Original price: Rs 600
Final Fantasy VI (Discount goes live Thursday 3rd July)
Sale price: NA
Original price: Rs 600
Final Fantasy VII (Discount goes live Thursday 3rd July)
Sale price: NA
Original price: Rs 600
Final Fantasy VIII (Discount goes live Thursday 3rd July)
Sale price: Rs NA
Original price: Rs 600
Dynasty Warriors 7 Empires
Sale price: Rs 999 (Rs 899)
Original price: Rs 1,710
Dead or Alive 5 Ultimate
Sale price: Rs 1,079 (Rs 1,199)
Original price: Rs 1,899
Under Defeat HD: Deluxe Edition
Sale price: Rs 665 (Rs 599)
Original price: Rs 1,899
Metal Gear Solid HD Collection
Sale price: Rs 1,248 (Rs 1,123)
Original price: Rs 3,330
Metal Gear Rising: Revengeance
Sale price: Rs 998
Original price: Rs 999
Metal Gear Solid: Peace Walker – HD Edition
Sale price: Rs 582 (Rs 524)
Original price: Rs 1,248
Metal Gear Solid 2: Sons of Liberty – HD Edition
Sale price: Rs 582 (Rs 524)
Original price: Rs 1,248
Metal Gear Solid 3: Snake Eater – HD Edition
Sale price: Rs 624 (Rs 562)
Original price: Rs 1,248
Agarest: Generations of War 2
Sale price: Rs 1,415 (Rs 1,274)
Original price: Rs 2,913
Warriors Orochi 3
Sale price: Rs 1,079 (Rs 1,199)
Original price: Rs 1,899
Hakuoki: Stories of the Shinsengumi
Sale price: Rs 1,248 (Rs 1,123)
Original price: Rs 2,497
Namco Fighter Collection
Sale price: Rs 900
Original price: Rs 1,899
Tales of Graces f
Sale price: Rs 599
Original price: Rs 1,899
Capcom Arcade Cabinet: All-in-One Pack
Sale price: Rs 915 (Rs 732)
Original price: Rs 2,497
Lost Planet 3
Sale price: Rs 1,123 (Rs 898)
Original price: Rs 1,899
Zone of the Enders – HD Collection
Sale price: Rs 599 (Rs 539)
Original price: Rs 1,899
Agarest: Generations of War Zero
Sale price: Rs 832 (Rs 749)
Original price: Rs 2,081
Virtua Fighter 5 Final Showdown Complete Edition
Sale price: Rs 665 (Rs 599)
Original price: Rs 2,081
Bladestorm: The Hundred Years' War
Sale price: Rs 1,248 (Rs 1,123)
Original price: Rs 1,664
Tales of Symphonia
Sale price: Rs 832
Original price: Rs 1,664
Tales of Symphonia Dawn of the New World
Sale price: Rs 415
Original price: Rs 1,199
Soulcalibur II HD Online
Sale price: Rs 832 (Rs 749)
Original price: Rs 1,664
Ni no Kuni: Wrath of the White Witch
Sale price: Rs 415
Original price: Rs 1,199
Demon's Souls
Sale price: Rs 415
Original price: Rs 1,199
Street Fighter X Tekken
Sale price: Rs 665 (Rs 599)
Original price: Rs 1,664
Catherine
Sale price: Rs 832 (Rs 749)
Original price: Rs 1,664
Child of Eden
Sale price: Rs 332 (Rs 299)
Original price: Rs 1,248
The King of Fighters XIII
Sale price: Rs 665 (Rs 599)
Original price: Rs 1,248
Darkstalkers Resurrection
Sale price: Rs 624 (Rs 499)
Original price: Rs 1,248
Street Fighter 2 Turbo HD Remix
Sale price: Rs 624 (Rs 562)
Original price: Rs 1,248
Super Street Fighter IV Arcade Edition
Sale price: Rs 415 (Rs 374)
Original price: Rs 900
Street Fighter III: 3rd Strike Online Edition
Sale price: Rs 449 (Rs 499)
Original price: Rs 1,248
Dungeons & Dragons: Chronicles of Mystara
Sale price: Rs 624 (Rs 562)
Original price: Rs 1,248
Castlevania: Harmony of Despair
Sale price: Rs 582 (Rs 524)
Original price: Rs 1,248
Castlevania: Lords of Shadow – Mirror of Fate HD
Sale price: Rs 415 (Rs 374)
Original price: Rs 1,082
Zone of the Enders: The 2nd Runner HD Edition
Sale price: Rs 780 (Rs 702)
Original price: Rs 1,500
Virtua Fighter 5 Final Showdown
Sale price: Rs 415 (Rs 374)
Original price: Rs 1,206
HELL YEAH! Wrath of the Dead Rabbit
Sale price: Rs 415 (Rs 374)
Original price: Rs 1,082
Moon Diver
Sale price: Rs 515
Original price: Rs 1,082
Tekken Tag Tournament 2 Online Pass
Sale price: Rs 332
Original price: Rs 832
Mega Man 10 Complete
Sale price: Rs 415 (Rs 332)
Original price: Rs 832
Mega Man 10
Sale price: Rs 332 (Rs 266)
Original price: Rs 832
Mega Man 9
Sale price: Rs 332 (Rs 266)
Original price: Rs 832
R-Type Dimensions (Discount ends 9th July)
Sale price: Rs 432 (Rs 389)
Original price: Rs 832
Super Puzzle Fighter II Turbo HD Remix
Sale price: NA
Original price: Rs 600
Final Fight: Double Impact
Sale price: Rs 332 (Rs 299)
Original price: Rs 832
Elevator Action Deluxe
Sale price: Rs 415
Original price: Rs 832
Space Invaders Infinity Gene (Discount goes live Thursday 3rd July)
Sale price: NA
Original price: Rs 600
Yu-Gi-Oh! Millennium Duels
Sale price: Rs 337 (Rs 375)
Original price: Rs 832
Spelunker HD (Discount goes live Thursday 3rd July)
Sale price: NA
Original price: Rs 600
Samurai Shodown
Sale price: Rs 332 (Rs 299)
Original price: Rs 749
Fatal Fury
Sale price: Rs 166 (Rs 149)
Original price: Rs 749
House of the Dead 4
Sale price: Rs 249
Original price: Rs 665
Thexder Neo (Discount goes live Thursday 3rd July)
Sale price: NA
Original price: Rs 480
Parasite Eve 2
Sale price: Rs NA
Original price: Rs 420
Virtua Fighter 2
Sale price: Rs 166 (Rs 149)
Original price: Rs 374
Streets of Rage 2
Sale price: Rs 166 (Rs 149)
Original price: Rs 374
Golden Axe
Sale price: Rs 166 (Rs 149)
Original price: Rs 374
The Revenge of Shinobi
Sale price: Rs 166 (Rs 149)
Original price: Rs 374
ICO Classics HD
Sale price: Rs 832
Original price: Rs 1,498
Malicious
Sale price: Rs 332
Original price: Rs 665
Shadow of the Colossus Classics HD
Sale price: Rs 832
Original price: Rs 1,498
Tokyo Jungle
Sale price: Rs 582
Original price: Rs 1,082
PS Vita/PSP
Final Fantasy (Discount goes live Thursday 3rd July)
Sale price: Rs NA
Original price: Rs 600
Final Fantasy II (Discount goes live Thursday 3rd July)
Sale price: Rs NA
Original price: Rs 600
Final Fantasy III
Sale price: Rs 624
Original price: Rs 1,248
Final Fantasy IV (Discount goes live Thursday 3rd July)
Sale price: NA
Original price: Rs 1,200
Final Fantasy V (Discount goes live Thursday 3rd July)
Sale price: Rs NA
Original price: Rs 600
Final Fantasy VI (Discount goes live Thursday 3rd July)
Sale price: Rs NA
Original price: Rs 600
Final Fantasy VII (Discount goes live Thursday 3rd July)
Sale price: Rs NA
Original price: Rs 600
Final Fantasy VIII (Discount goes live Thursday 3rd July)
Sale price: Rs NA
Original price: Rs 600
Final Fantasy X/X-2
Sale price: Rs 1,581
Original price: Rs 1,899
The 3rd Birthday
Sale price: Rs 832
Original price: Rs 1,664
Soul Sacrifice (Discount ends 9th July)
Sale price: NA
Original price: NA
Space Invaders Extreme (Discount goes live Thursday 3rd July)
Sale price: NA
Original price: NA
Thexder Neo (Discount goes live Thursday 3rd July)
Sale price: NA
Original price: Rs 480
Parasite Eve 2 (Discount goes live Thursday 3rd July)
Sale price: NA
Original price: Rs 420
Gravity Rush
Sale price: Rs 844
Original price: Rs 1,129
Malicious Rebirth
Sale price: Rs 582
Original price: Rs 1,082
Open Me!
Sale price: Rs 415
Original price: Rs 665
White Knight Chronicles: Origins
Sale price: Rs 332
Original price: Rs 665
Persona 2/Trails In The Sky (Discount goes live Thursday 3rd July)
Sale price: NA
Original price: Rs 3,000
Persona 2/Persona 3 Portable (Discount goes live Thursday 3rd July)
Sale price: NA
Original price: Rs 3,000
Persona 3 Portable (Discount goes live Thursday 3rd July)
Sale price: NA
Original price: Rs 1,800
Sonic & All-Stars Racing Transformed (Discount goes live Thursday 3rd July)
Sale price: NA
Original price: Rs 1,899
Trails in the Sky (Discount goes live Thursday 3rd July)
Sale price: NA
Original price: Rs 1,800
Fate/EXTRA (Discount goes live Thursday 3rd July)
Sale price: NA
Original price: Rs 1,800
Persona 2: Innocent Sin (Discount goes live Thursday 3rd July)
Sale price: NA
Original price: Rs 1,800
Earth Defense Force 2017 Portable (Discount goes live Thursday 3rd July)
Sale price: NA
Original price: Rs 1,800
Blazblue Continuum Shift Extend (Discount goes live Thursday 3rd July)
Sale price: NA
Original price: Rs 1,579
Elminage Original (Discount goes live Thursday 3rd July)
Sale price: NA
Original price: Rs 1,200
Touch my Katamari (Discount goes live Thursday 3rd July)
Sale price: NA
Original price: Rs 1,199
Spectral Souls: RotEE (Discount goes live Thursday 3rd July)
Sale price: NA
Original price: Rs 660
Shinobido 2: Revenge of Zen (Discount goes live Thursday 3rd July)
Sale price: NA
Original price: Rs 1,129
Shinobido 2: Revenge of Zen DLC (Discount goes live Thursday 3rd July)
Sale price: NA
Original price: Rs 180