Developer Irrational Games has just announced a Season Pass for their upcoming shooter, BioShock Infinite. Purchasing this Season Pass for $19.99 (or 1,600 MS Points) will grant players all the forthcoming DLC for BioShock Infinite at a cheaper price. If picked up individually, all three chunks of DLC amount to $30.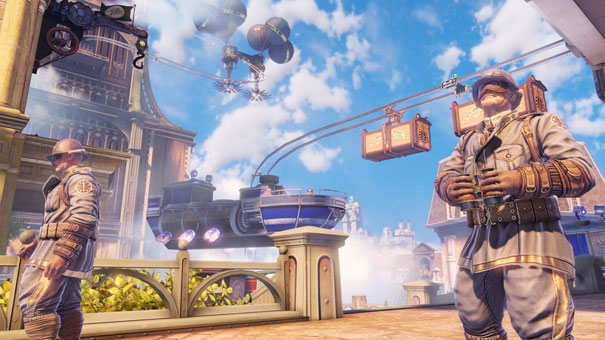 If you do go ahead and buy the Season Pass, you'll gain access to the Early Bird Special Pack that includes, "four pieces of exclusive gear, a Machine Gun Damage Upgrade, a Pistol Damage Upgrade, a gold skin for both weapons and five Infusion bottles that allow players to increase their health, their shield durability or their ability to use Vigors by increasing the quantity of Salts they can carry."
The BioShock Infinite Season Pass will be available March 26th, the same day the game launches on the Xbox 360, PS3 and PC.