If you wait for winter each year to pick up a brace of games for cheap, you are in luck. E-xpress Interactive has announced a massive sale on its entire catalogue of Blizzard titles.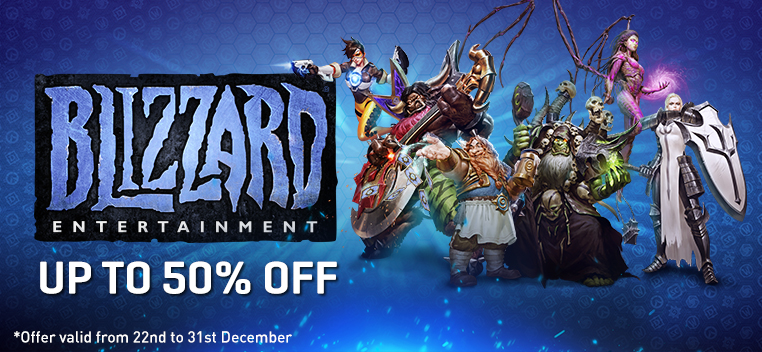 Discounts of up to 50% are applicable to titles such as Overwatch, World of Warcraft: Legion (expansion) and StarCraft II and its various expansions.
You can avail these special discounts on Amazon.in, Flipkart, PayTM and GamesTheShop (online as well as offline stores). The offer will be live from today through until the 31 of December.
Look out for more great deals on games in Steam's ongoing Winter Sale and Good Old Games' Winter Sale, the latter will be closing next week. So stock up and spread the festive cheer.