Activision loves its retailer exclusivity. After Destiny went exclusive with Amazon, Flipkart has snagged an even bigger exclusive in Call of Duty: Advanced Warfare.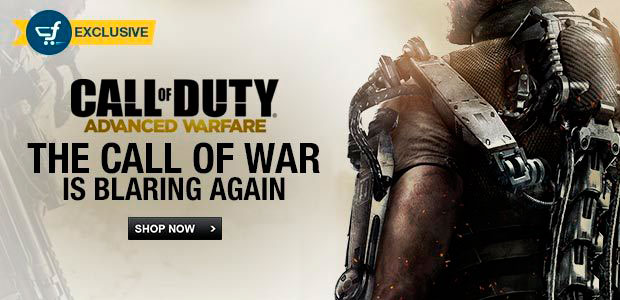 However, unlike Amazon's complete exclusivity, Advanced Warfare will be exclusive to Flipkart only online. The game will also be available for preorder and purchase via offline stores, distributor WW CD ROMs has confirmed.
The Flipkart exclusivity will run for a limited time, namely the preorder and launch period.
Call of Duty: Advanced Warfare releases on 4th November. It is priced Rs 4,299 on PS4 and Xbox One, Rs 3,999 on PS3 and Xbox 360, and Rs 3,799 on PC.