We would like to apologise for the long delay in announcing the winners of our Capcom India contest. Before we announce the winners, just a friendly reminder – you can now follow Capcom India on Facebook and Twitter to stay updated with the publisher's activities in India.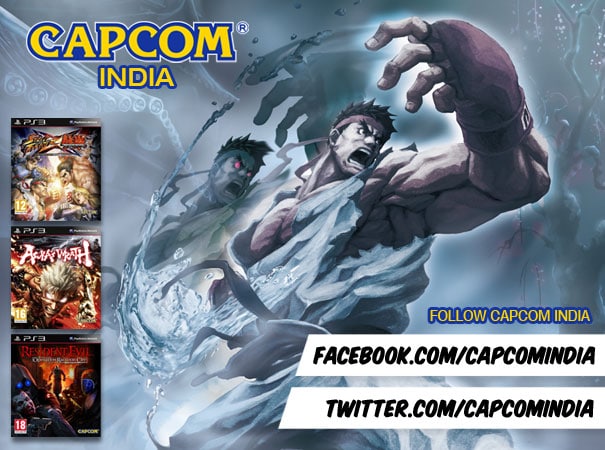 We asked you a simple question: Which of these is not a Capcom game?
Devil May Cry
Ninja Gaiden
Lost Planet
Bionic Commando
The correct answer is Ninja Gaiden. Here are the three winners, each of whom wins a Capcom PS3 game.
Pranay Mohan – Pranay'
Prize: Asura's Wrath
Dorjee Wangchuk – Dorjee
Prize: Resident Evil: Operation Raccoon City
Aniket N Nimbalkar – StormShadow
Prize: Street Fighter X Tekken
Congratulations to the winners!