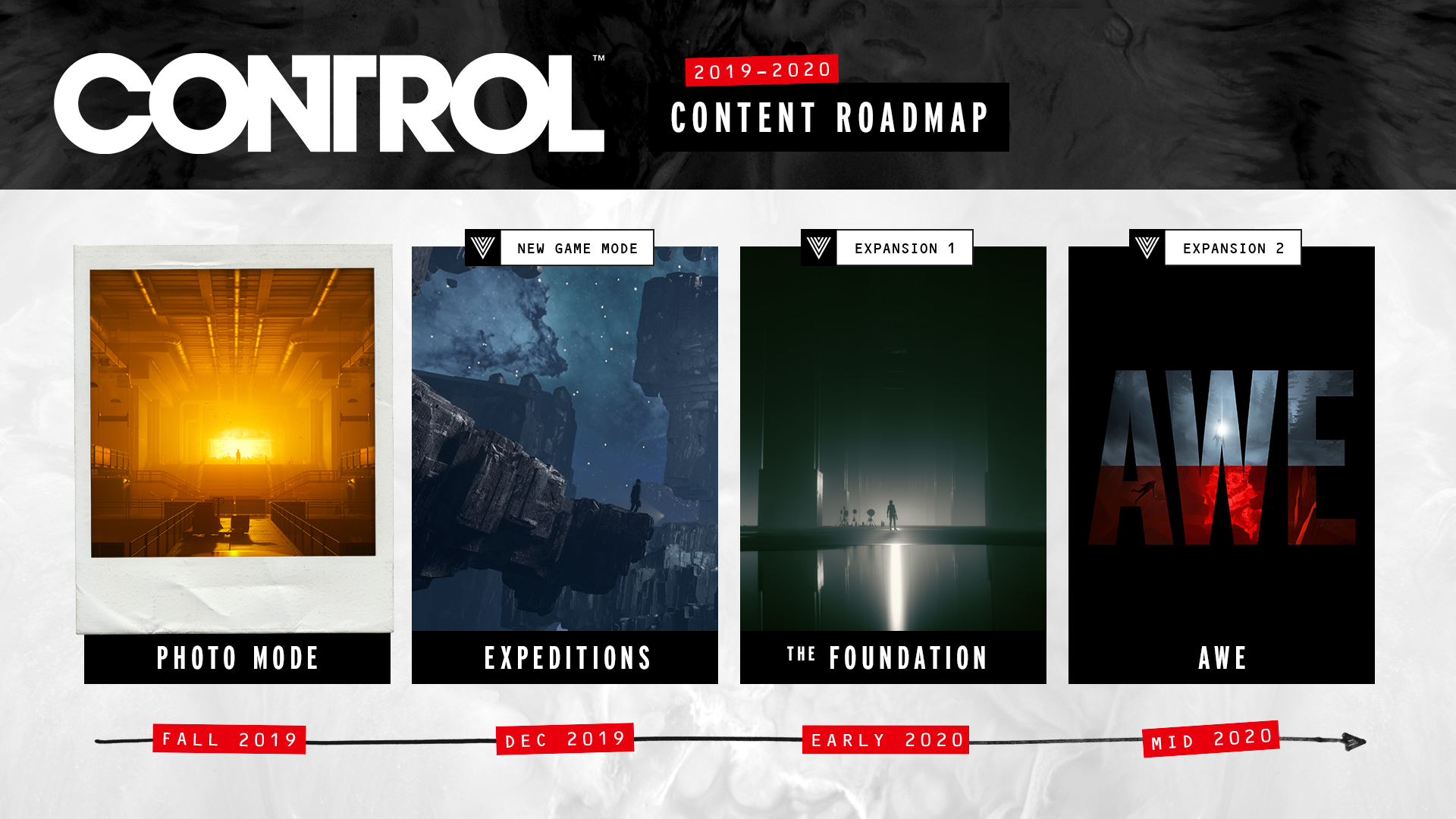 Control, the physics defying action game from Finnish developer Remedy (best known for Max Payne and Alan Wake) has received a roadmap that lists out new (free and paid) content for the game all the way till 2020.
This begins with a Photo mode that's expected to release in the new three months. Next is a new game mode called Expeditions that will release in December 2019. Expeditions are end game activities that will pit players against some of the toughest enemies they've ever seen. Both these updates are absolutely free. The roadmap then ends in mind 2020 with two chunks of story driven, paid DLC called The Foundation and Awe that aim to further explore the game world as well as the sinister FBC (Federal Bureau of Control) bureau.
We thoroughly enjoyed our time with the game, praising it for its incredibly satisfying environmental destruction, physics based gameplay, and immersive level design. Control is out now for the Xbox One, PS4 and PC.