Deus Ex: Mankind Divided will arrive on PS4, Xbox One and PC on 23rd February 2016, Square Enix has announced.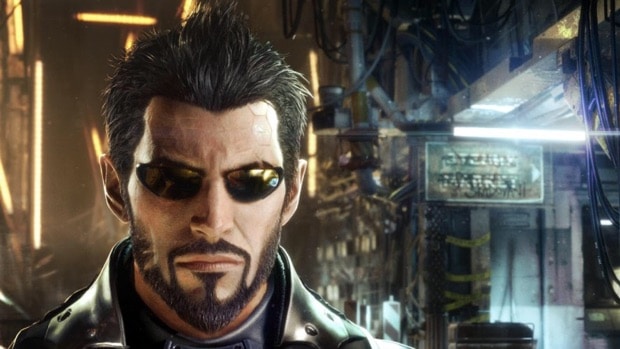 The game is two years after Deus Ex: Human Revolution and will continue to feature stealth action-RPG gameplay elements.
Square Enix has also revealed the bizarre Augment Your Pre-Order campaign along with a collector's edition for Mankind Divided.
The publisher is letting fans decide what pre-order bonuses they get, and the bonuses will depend on the overall pre-order numbers.
The available rewards within each tier include in-game items packs, digital books and music expanding on the world of Deus Ex: Mankind Divided, and an extra in-game mission. The last tier, also depending on the number of pre-orders, will receive the game four days prior to the official release date.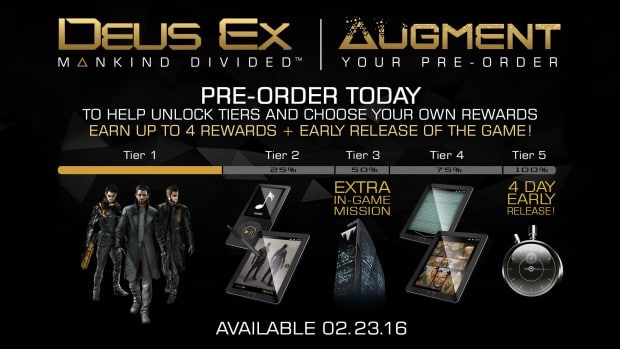 The Collectors Edition is a lot simpler.  It will include all the in-game content and rewards from pre-order campaign, as well as a 48-page art book, 9-inch Adam Jensen statue, and Steelbook.
This Augment Your Order pre-order system is confusing, no doubt, with a number of options being released over time, as well as having an unclear dependency on the early release option. It will be a task to follow exactly what pre-ordering will give the fans.