In August last year, Cliff Bleszinski, former design director at Epic Games, had revealed his first game since leaving Epic – LawBreakers.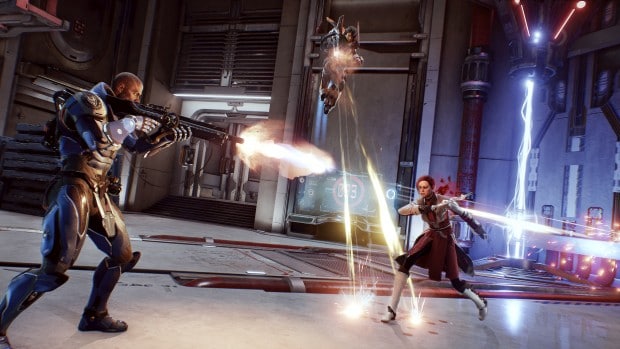 Now, in a new announcement he mentions it will no longer be free-to-play.
"As the game continued to take shape, we realised free-to-play wasn't the right fit for what we're building," Bleszinski says.
"LawBreakers is a competitive game at heart and that means balance is a big priority to me, my team, and our community. Using a digital premium model helps ensure an even playing field by giving fans access to every available role without any barriers."
The developer says the price will be less than the traditional $60 of a retail game.
LawBreakers has been directly compared to Blizzard's Overwatch, to which Blezinski mentioned, "Being constantly compared to the current slew of colorful shooters on the market made us realise we needed to stand out from the crowd".
With this, LawBreakers will also have a new art design, a bit different from the one shown in the original trailer.  "We decided to take a step back and explore how we could dial up the maturity in LawBreakers, going back to our original vision," says Cliff.
No release date has been announced yet, but the game will be exclusively available on Steam. You can add to your Steam wishlist now.