Yesterday, we carried a story on Videogamer's scoop about the cancellation of the Dead Space series due to lacklustre Dead Space 3 sales. Turns out, that's not true.
An EA spokesperson issued a statement to Game Informer debunking these rumours, and here's what they had to say, "These rumors are patently false. While we have not released sales data for Dead Space 3, we are proud of the game and it continues to be an important IP to EA."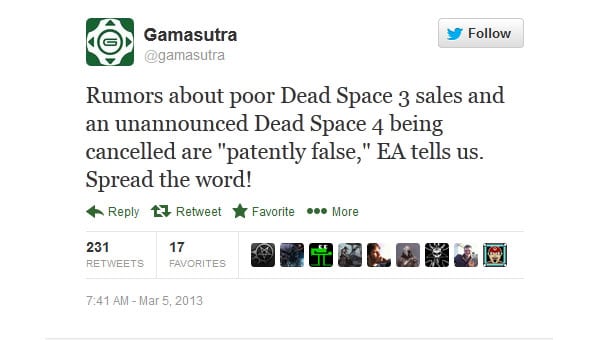 EA even reached out to Gamasutra to help spread the word, who did so via their official twitter account.