EA announced its earnings for the previous financial year last night, and while it's been a good year for the company revenue-wise (thanks to the success of Titanfall), there was also some bad news.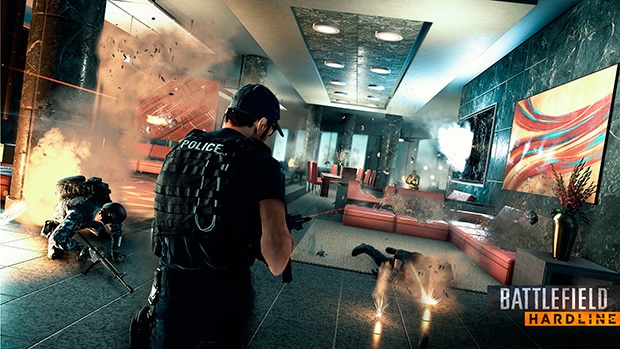 The publisher announced that Battlefield: Hardline, the cops vs robbers themed spin-off by Visceral, was being pushed to 2015.
Hardline was initially planned for release on 21st October but feedback from the June beta has prompted the developers to implement more features in the game.
In a post on the Battlefield Blog, DICE VP Karl Magnus Troedsson said, "The more we thought about these ideas, the more we knew we had to get them into the game you will all be playing. However, there was only one problem. We would need more time."
Troedsson says that the extra time would be devoted primarily to three areas of the game.
Multiplayer: "We're going to be adding some new feature ideas direct from the community that will evolve the cops and criminals fantasy into a truly unique Battlefield Multiplayer experience."
Single-player: "We're spending more time polishing our core features, as well as adding a few new ones that will support a deeper 'crime revenge' story experience."
Stability: "We have learned a lot from Battlefield 4, are continuing to learn from our Community Test Environment and will learn more from another Hardline beta. More time allows us to surface issues that the team can attempt to fix prior to launch."
While Battlefield is being delayed by several months, the delay for Dragon Age: Inquisition should be easier to stomach.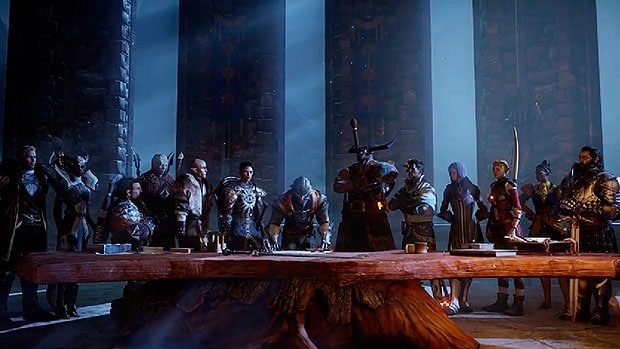 Initially scheduled for a 7th October release, the third Dragon Age instalment will now release on 21st November.
Executive producer Mark Darrah said in a blog post, "This last bit of time is about polishing the experience we want you to see. Ensuring that our open spaces are as engaging as possible. Strengthening the emotional impact of the Hero's choices. And ensuring the experience you get is the best it can be in the platform you choose to play on."
Both Dragon Age: Inquisition and Battlefield: Hardline will release on PC, PS3, PS4, Xbox 360 and Xbox One.
Our take:
After the disastrous launch of Battlefield 4, it appears EA has finally realised that it can't release an unfinished product. That said, the pressure is now on Visceral to accomplish a smooth launch and deliver a solid single-player component – neither of which we associate with Battlefield. Similarly, Dragon Age 2 felt like a rushed game and coming off Dragon Age: Origins, it was a letdown. A month's delay is a small price to pay if what we get in the end is a suitably epic Bioware RPG.