Following Redington's announcement that FIFA 13 will be priced at Rs 2,999 on Xbox 360, Milestone has followed suit by informing retailers that the game will also be priced at Rs 2,999 on PS3, while the PC version now drops to Rs 1,499.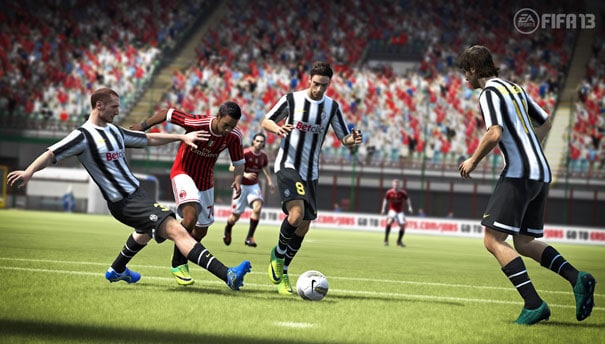 EA will also follow the same pricing for this year's other upcoming titles, such as Medal of Honor: Warfighter and Need for Speed: Most Wanted.
Milestone had earlier set the price for FIFA 13 at Rs 3,499 on PS3 and Rs 1,799 on PC, prompting a negative response from consumers on EA's India Facebook page as well as on the IVG forums.
While the PS3 and PC prices have been reduced, no drop in price has yet been announced for the PSP (Rs 1,799), PS2 (Rs 999) and PS Vita (Rs 2,799) versions.
FIFA 13 is set to release on September 28th for Xbox 360, PS3, PS2, PSP, PS Vita and PC.