Although leaked videos have already been doing the rounds, EA Sports has today officially announced FIFA 12, the next installment in its annual blockbuster football sim. The highlight feature in the new game is its Player Impact Engine, which aims to infuse a new sense of physicality to gameplay by way of bone-crunching tackles, more defensive options, and injuries brought on by fatigue. EA is also touting several other new features for the new game, which they're calling "revolutionary not evolutionary".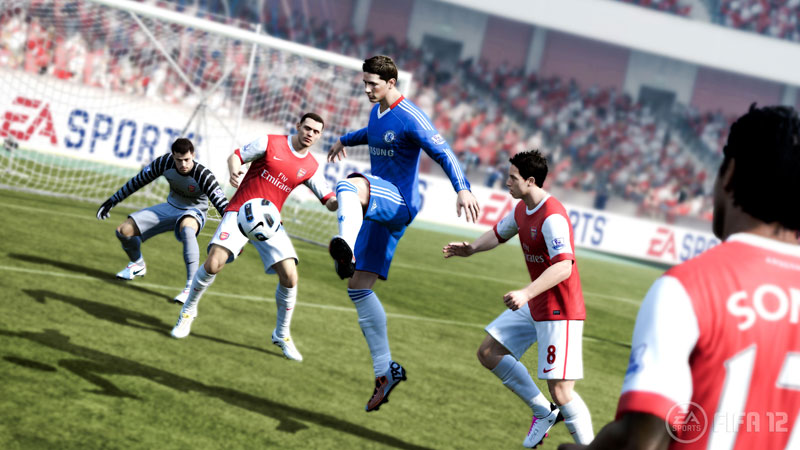 Unfortunately, this new Player Impact Engine will only be witnessed on the Xbox 360 and PS3 versions of FIFA 12, even though the game will also be available on PC, Wii, PS2, 3DS, PSP, and iOS devices. Elsewhere, EA has promised an all-new Precision Dribbling system for more deft control, and Tactical Defending for more options in defence. The Career Mode is also getting some attention by way of 'real-world storylines', where player morale, form and league position influence outcomes in the game.
As always, we can expect the new FIFA game to hit stores anywhere between late September and early October. In India, the game will be available via Milestone Interactive (Playstation, Nintendo and PC platforms) and Redington (Xbox 360), with expected prices of Rs 2,499 for the HD console versions and Rs 999 on PC. We found FIFA 11 to be a significant improvement over its predecessor, and gave it a respectable 8/10. Will FIFA 12 go one better?
Here's the new trailer that gives you a glimpse of the new Player Impact Engine, and after that you can check out the first screenshots of FIFA 12.