EA Sports UFC, which was announced alongside the reveal of the PS4 and Xbox One, will release on 20th June, with martial arts legend Bruce Lee offered as a preorder bonus fighter.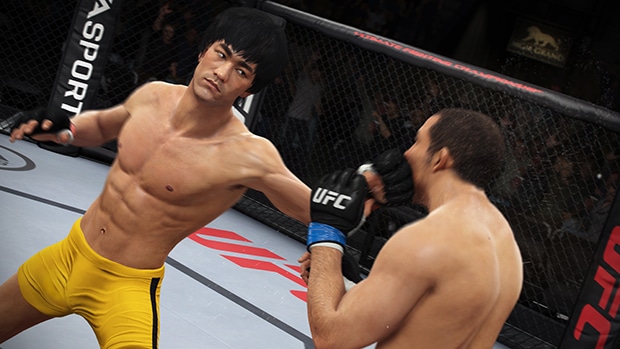 EA Sports UFC is powered by the EA Sports Ignite engine, which is purpose built for PS4 and Xbox One games, and the game's latest trailer shows plenty to get MMA fans excited.
The trailer nails the UFC presentation style, including lively commentary from Joe Rogan and Mike Goldberg, and realistic fighter and referee likenesses.
Check out the trailer below. EA Sports UFC releases on 20th June for PS4 and Xbox One.