Codemsaters today announced that F1 2014 will release on 17th October for PS3, Xbox 360 and PC, with a new F1 game planned for PS4 and Xbox One in 2015.
This year's game will reflect all the rule changes that have taken place in the current Formula 1 season, including new aerodynamic regulations and turbocharged power units.
F1 2014 will also feature the almost completely revamped driver roster and team configurations, with gameplay accurately depicting how different this year's cars handle.
The game will also feature all the circuits from the 2014 season, including the Sochi Autodrom, which makes its debut this season in the Russian Grand Prix; the returning Hockenheimring; and the Bahrain Grand Prix, which will now feature day-night transitions.
Other changes include a new driver evaluation system that identifies player ability and tunes game settings accordingly. Difficulty settings are also being tweaked to allow players to incrementally increase levels.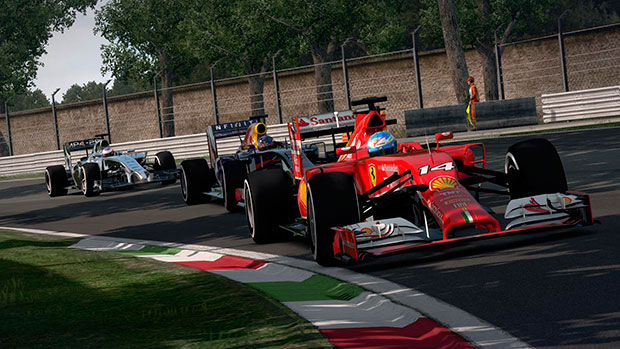 In 2015, Codemasters will debut to F1 franchise on PS4 and Xbox One with a new game, which will also arrive on PC.
It's unclear if this will be a next-gen version of F1 2014, but Codemasters has said it will release earlier in the Formula 1 season, hinting that this will probably be a new game.
While the game will include all the technical and visual upgrades you'd expect from a new-gen game, it will also receive digital upgrades as the 2015 F1 season progresses. This will allow players to relive real-world scenarios every week.
Check out some screenshots from this year's game below.