Microsoft informs us that Fable: The Journey is out now in India exclusively for the Xbox 360. For those who don't know, Fable: The Journey is a Kinect exclusive title set in the Fable universe.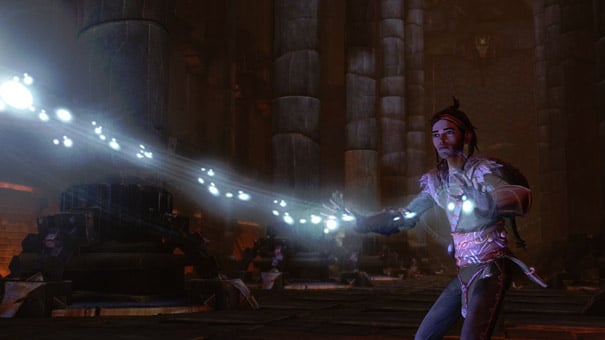 As opposed to older Fable games that take place from a third person perspective, Fable: The Journey is a first person action adventure where players use Kinect functionality to cast spells, craft items and beat the living daylights out of enemies.
"We are very excited to bring to India the latest title in the Fable series. Fable: The Journey is enthralling and immersive at every level and makes it difficult for gamers to return to reality after playing it. The game has a great, deeply layered story line, engaging challenges within the game along with fabulous graphics that create a realistic world that will truly enchant the player, said Mr. Anshu Mor, head honcho of Xbox 360 India.
Fable: The Journey is out now all over India for Rs. 2,599. As you can see, the game's price is a bit on the higher side in accordance with the price bump for all Microsoft first party games.