The release of Far Cry 5 is almost upon us and e-Xpress Interactive, the official distributor for the game in India, has finally announced the pre-order details for the various editions making their way to India. Pre-ordering the Deluxe Edition will bag you an official T-Shirt featuring the Father Joseph Seed, the main antagonist of Far Cry 5.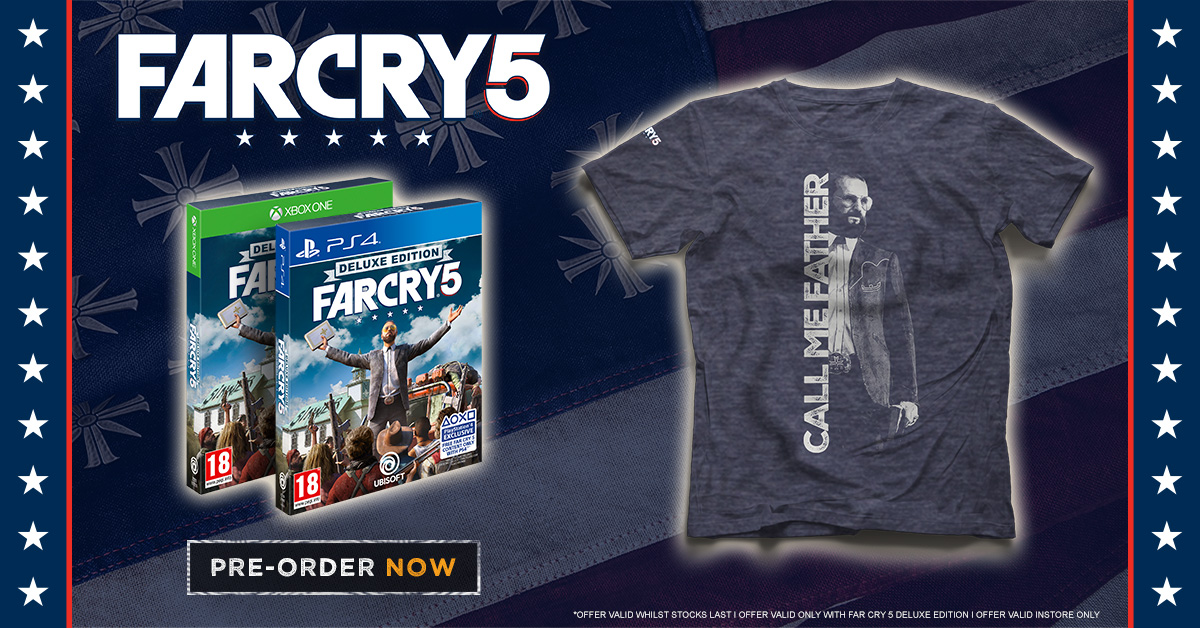 As of this writing, the Standard Edition is not coming to retail at launch. Both consoles get the Deluxe and Gold Editions. The Deluxe Edition costs Rs. 3999 also gives you access to:
FAR CRY 5 game with special Deluxe key art.
A double-sided tourist map of Hope County featuring points of interest and key locations.
The Original Soundtrack of the Game.
The Digital Deluxe Pack which includes early access to a range of equipment, vehicles, weapons and consumables to lead the resistance and fight against The Project at Eden's Gate.
The Gold Edition costs Rs 5999 and it includes the Season Pass (that has Far Cry 3 for current generation consoles in addition to more content).
The pre-order bonus is being honoured by more than 100 offline retailers. You can find out the one closest to you in this list.
There will also be a Collector's Edition dubbed the Father Edition that will be available only on PlayStation 4 for Rs 7999.
Read our early preview of Far Cry 5 from IGX. Far Cry 5 will be available on PlayStation 4, Xbox One and Windows PC platforms on March 27th.