A few days ago, Game4u kicked off its 12 Days of Christmas sale through its Downloads4u digital service, offering up to 70% discount on a new game each day. Now the retailer has begun its Holiday Sale to cater to console and PC gamers.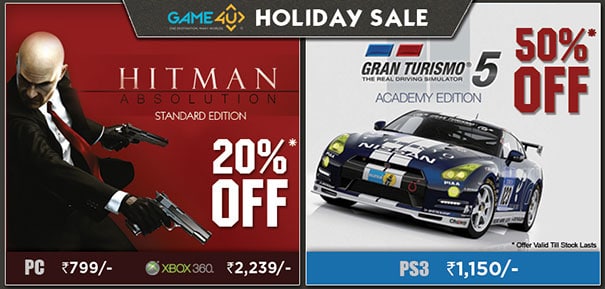 The Holiday Sale offers up to 50% off, and things kicked off yesterday with Gran Turismo 5 Academy Edition available at half price, along with a PC and Xbox 360 versions of Hitman: Absolution at 20% off.
Added to the sale today are Uncharted 3, SimCity Societies and Battlefield 2 Complete Collection.
New games will be added everyday at 12 pm till 31st December and the sale will continue till stocks last.