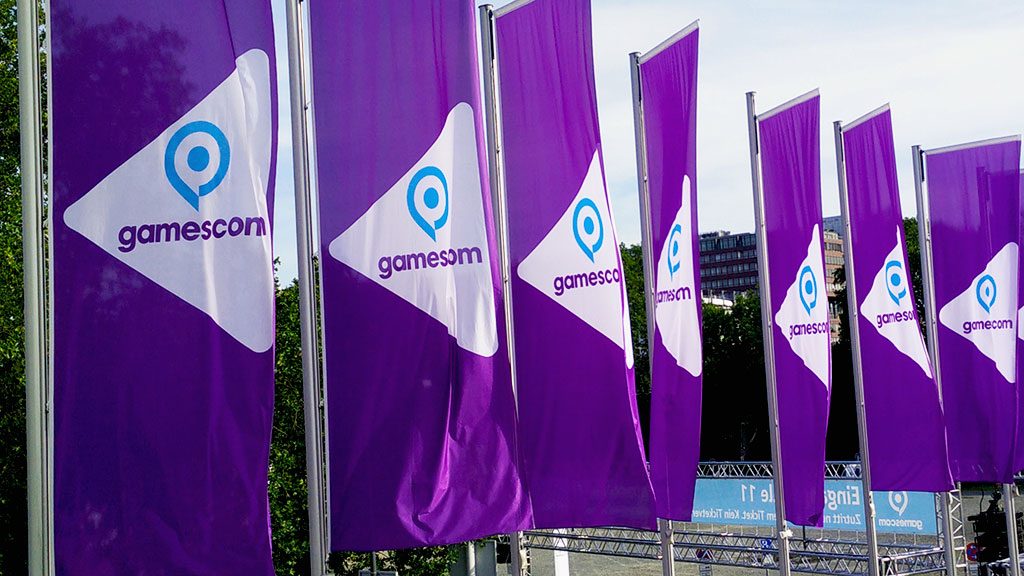 Gamescom officially kicks off in Cologne, Germany tomorrow, but for gamers in India eager to hear some exciting announcements, the festivities kick off tonight. Hosted by Geoff Keighley, Gamescom Opening Night Live will get the ball rolling with major publishers, including 2K, Activision, Capcom, EA, Epic Games, Sony PlayStation, Square Enix and Ubisoft sharing the stage. Read on for all the expected and confirmed announcements as well as where and when gamers in India can stream the event.
Gamescom has changed
Gamescom isn't the event it used to be, at least for those of us who won't have the privilege of being in Cologne this week. Where in the past we were spoiled by multiple back-to-back press conferences from the likes of Sony, Microsoft, Nintendo, EA, Ubisoft and others, things are a bit different – and depending on whom you ask, better – this time around.
While there will be a few standalone press conferences this year (more on that later), most of them have been eschewed in favour of Gamescom Opening Night Live, a greatest hits press conference that will feature major game publishers sharing the stage to make their big announcements. So lets get down to the details.
What is Gamescom Opening Night Live?
Gamescom Opening Night Live is a two-hour event hosted by Geoff Keighley and packed with announcements and world premieres from some of the world's top game publishers, including:
2K Games
Activision
Bandai Namco
Bungie
Capcom
EA
Epic Games
Google Stadia
Koch / Deep Silver
Private Division
Sega
Sony Interactive Entertainment (PlayStation)
Square-Enix
THQ Nordic
Ubisoft
Xbox Game Studios
Expected announcements
Hideo Kojima will be in attendance with an exclusive preview of Death Stranding
Ghost Games will showcase the first gameplay and unveil new features for Need for Speed: Heat
Capcom is expected to show off Iceborne, the expansion to Monster Hunter World
George R. R. Martin and Hidetaka Miyazaki's Elden Ring is expected to be part of Bandai Namco's presence
Square-Enix is expected to showcase Avengers extensively and announce a release date
Other confirmed games: Borderlands 3 (2K), Call of Duty: Modern Warfare (Activision), Destiny 2: Shadowkeep (Bungie), Disintegration (Private Division), FIFA 20 (Electronic Arts), Gears 5 (Xbox Game Studios), Iron Harvest (Deep Silver), Predator: Hunting Grounds (SIE)
Live stream in India: When and where
Gamescom Opening Night Live takes place tonight (August 19) at 11:30 pm (IST) Indian time. You can watch it live through any of the following official platforms: Twitch, Mixer, Youtube:
Other press conferences
Before Opening Night Live begins, there will be two other press conferences for fans to watch:
Inside Xbox: For all things Xbox tune into the Xbox live stream. Gears 5 will feature heavily, including the unveiling of the game's Horde mode. Also included will be Ghost Recon Breakpoint, Destiny 2: Shadowkeep, Wasteland 3, Empire of Sin, Greedfall, The Surge 2, Vigor, Metro Exodus, Blair Witch, Xbox Game Pass and new accessories. Time: August 19, 9:30 pm IST. Live stream links: Mixer, Youtube, Twitch.
Google Stadia Connect: After the inaugural Google Stadia Connect at E3, expect more announcements and game confirmations at this Gamescom press conference.  Time: August 19, 10:30 pm IST. Live stream: Youtube