At the ongoing Comic-Con expo being held in San Diego, Epic officially announced a March 19th 2013 release date for their upcoming Gears of War spin-off, Gears of War: Judgment.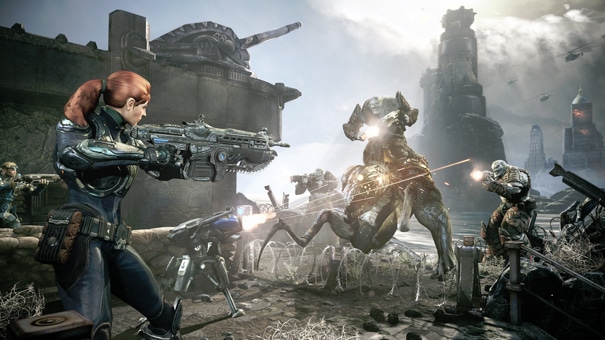 In case you haven't been following the game since its reveal at E3 2012, Gears of War: Judgment is a prequel that revolves around Kilo Squad members, Lt Damon Baird and Pvt Augustus Cole as they fight off treason charges along with the blood thirsty locust horde.
The game is being developed by Painkiller/Bulletstorm developer People Can Fly and will be released on Xbox 360 as well as the PC given their pedigree with PC games.
The release date announcement was accompanied by a video tutorial outlining the game's new Overrun multiplayer mode. You can check that out below.