GT Academy, the ground-breaking collaboration between Nissan and Sony PlayStation that turns Gran Turismo gamers into real-life professional race car drivers, is returning to India this year.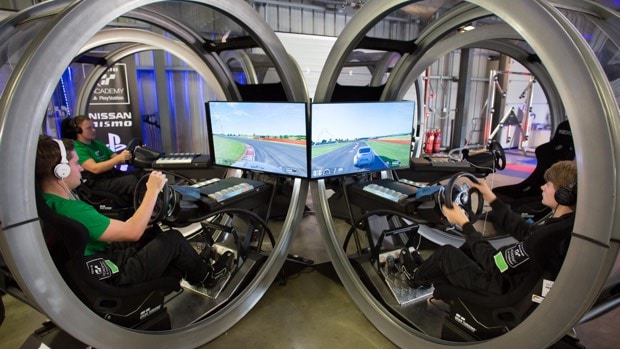 GT Academy has been through six seasons so far, with past winners going on to win accolades on the world stage, but it made its India debut last year, with both online qualifications and live events.
GT Academy consists of several rounds of qualifications before an overall winner is crowned. These include:
Online qualifications conducted within Gran Turismo 6 from April to June.
Live events held across major cities, where gamers can set their best times.
Top 10 online qualifiers and 10 live event qualifiers will head to the national finals.
From 20 national finalists, six will qualify for the Race Camp at a famous race circuit, like Silverstone in the UK, where they will then compete in the regional finals.
The regional champion will undergo Nissan's intensive Driver Development Programme and get an opportunity to participate in the Dubai 24 Hours race held in January 2016.

Winners of GT Academy India 2014
There's also a change in the way regions are classified this time around. While India was clubbed in the international category last year, alongside finalists from Thailand, Mexico, Australia and the Middle East, this year, India falls in the new Asia category, alongside Thailand, Japan, the Philippines and Indonesia.
Online qualifiers for GT Academy 2015 begin today, and can be accessed by selecting the GT Academy 2015 section under Special Events in Gran Turismo 6 on PS3. Online qualifiers will continue till 2nd June across four rounds.
We'll have more details about the GT Academy India live events as we hear about them from Sony or Nissan.
Head over the official GT Academy website for more details.