We've just announced the winners of our April Spotlight on Prototype 2, and now it's time for us to bring into the limelight not only the biggest game of this month, but perhaps the most important release of the year – Max Payne 3.
Nearly a decade after Max Payne 2, the franchise that revolutionised the third-person shooter genre is back. And this time, Rockstar takes over development duties from series creator Remedy. A lot has changed since the last game, but the biggest addition to the series is competitive multiplayer, which is already receiving a lot of praise from the international press.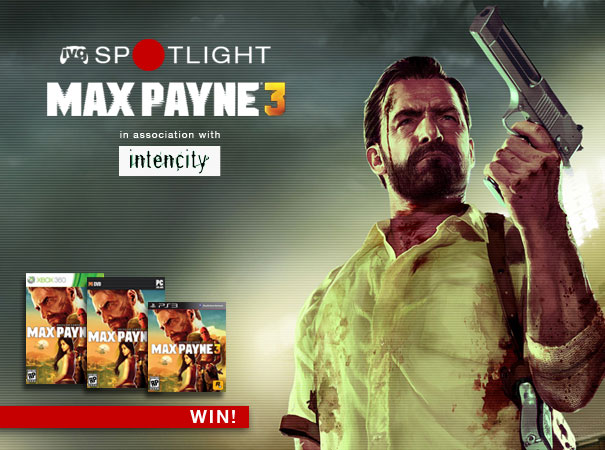 Max Payne 3 is set for release on May 18 on Xbox 360 and PS3, with the PC version set to follow on June 1. We're giving our readers and Facebook followers a chance to win a copy for themselves. All you have to do is follow two simple steps:
Winners will be decided by lucky draw following the game's release.