At Tokyo Game Show 2017 PlayStation pre-show press conference, Square Enix revealed Left Alive, a third-person shooter with survival action elements based in the Front Mission game-verse. SE has assembled a supergroup like ensemble of well-known developers like Toshifumi Nabeshima, director of the Armored Core series and Takayuki Yanase, mech designer in the Ghost in the Shell: Arise and Xenoblade Chronicles X. Capping it all is Yoji Shinkawa who is best known for his work in the Metal Gear franchise.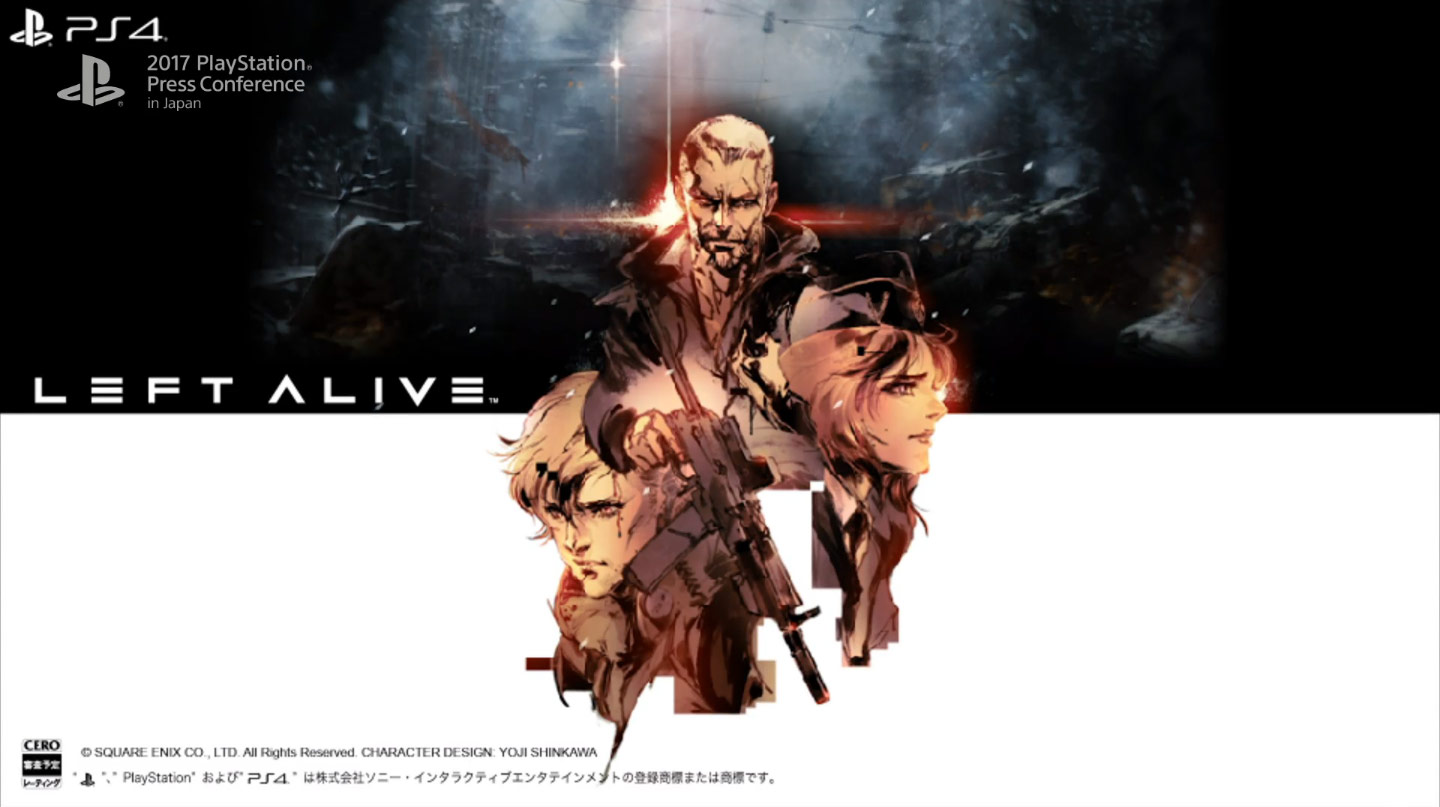 On the show floor itself Nabeshima, Yanase and Shinkawa fielded questions and gave some information regarding the game. In the Front Mission universe, the title takes place between Front Mission 5 and Front Mission Evolved. The game features three protagonists with the focus having shifted from the titular Wanzers (giant combat mechas) of the franchise to the player characters.
According to the information shared there will be weapon crafting and that will tie into the survival nature of the game. There is an emphasis on third-person shooting and combat mechanics with the player capable of laying down traps.
The game is headed to Sony's PlayStation 4 platform and Windows PC via Steam sometime in 2018 and development is stated to be half-way done. Till we get more information why don't you go through some presser screens and the announce trailer below.
Thanks @Eurogamer.