Indian football team captain Sunil Chhetri and his Mumbai City FC ISL clubmates were on-hand to kick off the India qualifiers for the Pro Evolution Soccer 2016 PES League in Mumbai.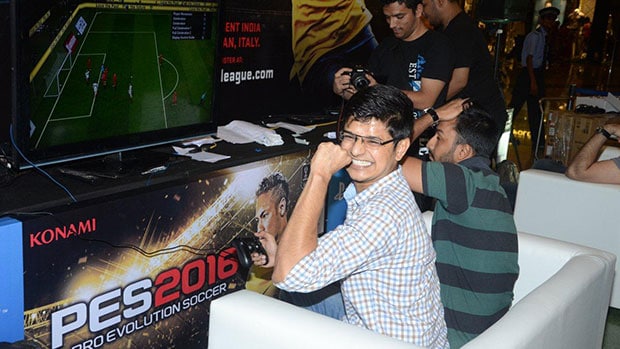 The PES League is a global competition of the world's best Pro Evolution Soccer players. This year's finals will be held in Milan, the host city for the UEFA Champions League final, and the top qualifier from India will earn a spot in the world finals.
The Mumbai qualifier saw more than 70 competitors, but Aniruddh Joshi (above) came out on top, taking home a Rs 25,000 cash prize along with a place in the national final. Ritesh Mukherjee was first runner-up, winning Rs 10,000, while Rohit Thakur was third, taking home Rs 5,000.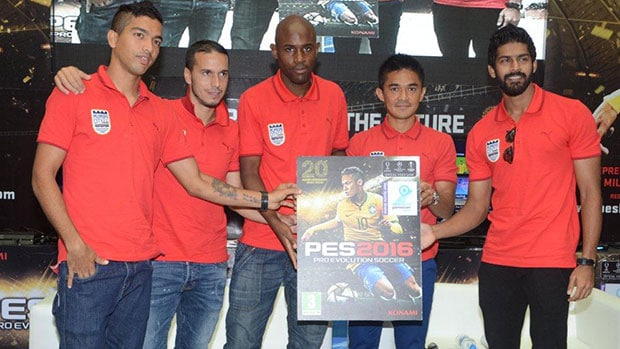 Chhetri and his Mumbai City FC teammates tried their hands at PES 2016 and also faced off in friendly competition with fans. The team was also presented with a Brazil team jersey signed by PES 2016 cover star Neymar.
Pro Evolution Soccer 2016 is out now on PC, PS3, Xbox 360, PS4 and Xbox One through all major offline and online retailers. You can also buy the digital PC version at G2A.
Check out some photos from the Mumbai qualifiers below.