Origin Games, distributor for Mad Catz in India, has announced the arrival of a second wave of gaming peripherals in the market.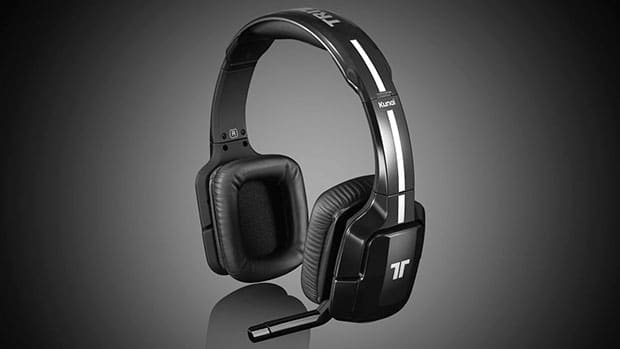 Tritton's Kunai Universal Wireless headset is compatible with Xbox 360, PS4, PS3, PS Vita, Wii U, PC and Mac.
This includes products from Mad Catz as well as its subsidiaries, Tritton and Saitek, across console, PC and mobile platforms.
Tritton is renowned for its gaming headsets, and its Kama (PS4, PS Vita), Kunai (PS4, PS3, PS Vita), Kunai Wireless (Xbox 360, PS4, PS Vita, PS3, Wii U, PC, Mac), and AX 180 (PC, PS3, Xbox 360, PS4) headsets are now available in India.
The already substantial Mad Caztz offering is further bolstered with the arrival of the M.O.J.O. Android micro-console, and the C.T.R.L. gamepad, which is compatible with iOS 7 devices. For PC gamers, the R.A.T. 3 mouse is now available in three colour options, as is the R.A.T. TE mouse.
Origin has also expanded the selection of flight simulation accessories from Saitek.
Find the full list of new releases below along with MRP. Click here for a list of Mad Catz products that were already available in India:
Mad Catz C.T.R.L.R Gamepad (Gloss Black) – Rs 5,590
Mad Catz M.O.J.O. for Android – Rs 19,990
Mad Catz R.A.T. TE Mouse (Matte Black) – Rs 6,990
Mad Catz R.A.T.3 Mouse (Red, Gloss Black, Matte Black) – Rs 4,990
Tritton Kama Headset (Black) – Rs 3,290
Tritton Kunai Wired Headset (Black, Red) – Rs 4,490
Tritton Kunai Universal Wireless Headset (Black, Red) – Rs 10,490
Tritton AX 180 Headset (Black, Red) – Rs 7,290
Saitek Cyborg V.1 Flight Stick – Rs 2,490
Saitek Cyborg F.L.Y 5 Flight Stick – Rs 4,490
Saitek X52 Flight Control System – Rs 11,990
Saitek X52 Pro Flight Control System – Rs 15,990
Saitek Pro Flight Rudder Pedals – Rs 11,990
Saitek Pro Flight Combat Rudder Pedals – Rs 14,990
Saitek Pro Flight Throttle Quadrant – Rs 4,990
Saitek Pro Flight Yoke System – Rs 11,990
Saitek Pro Flight Backlit Information Panel – Rs 11,990