So the main question that everyone is asking right now is, how much of an upgrade is Nintendo's new home console, over the Xbox 360 and PS3? We have come to know that, it is indeed very powerful, according to the press assets provided by Nintendo. IBM is designing the CPU for the WII U, just like the current gen consoles and it features a multi-core processor, with a lot of embedded Dram. The system uses a custom proprietary optical media and is backward compatible with the Wii.
The controller features a 6" touch screen, and is not multi-touch capable. Nintendo usually doesn't reveal their hardware specs in detail, or maybe they were embarrassed with the Wii but that's not the case here.
Official specs from Nintendo:
Size: Approximately 1.8 inches tall, 6.8 inches wide and 10.5 inches long.
New Controller: The new controller incorporates a 6.2-inch, 16:9 touch screen and traditional button controls, including two analog Circle Pads. This combination removes the traditional barriers between games, players and the TV by creating a second window into the video game world. The rechargeable controller includes a Power button, Home button, Control Pad, A/B/X/Y buttons, L/R buttons and ZL/ZR buttons. It includes a built-in accelerometer and gyroscope, rumble feature, camera, a microphone, stereo speakers, a sensor strip and a stylus.
Other Controls: Up to four Wii Remote™ (or Wii Remote Plus) controllers can be connected at once. The new console supports all Wii™ controllers and input devices, including the Nunchuk™ controller, Classic Controller™, Classic Controller Pro™ and Wii Balance Board™.
Media: A single self-loading media bay will play 12-centimeter proprietary high-density optical discs for the new console, as well as 12-centimeter Wii optical discs.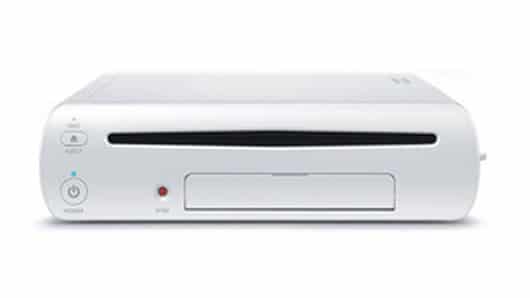 Video Output: Supports 1080p, 1080i, 720p, 480p and 480i. Compatible cables include HDMI, component, S-video and composite.
Audio Output: Uses AV Multi Out connector. Six-channel PCM linear output through HDMI.
Storage: The console will have internal flash memory, as well as the option to expand its memory using either an SD memory card or an external USB hard disk drive.
CPU: IBM Power®-based multi-core microprocessor.
Other: Four USB 2.0 connector slots are included. The new console is backward compatible with Wii games and Wii accessories.
The console launches in 2012 and may not release in India, as Nintendo presence here is very small but we will keep you updated on the latest developments.