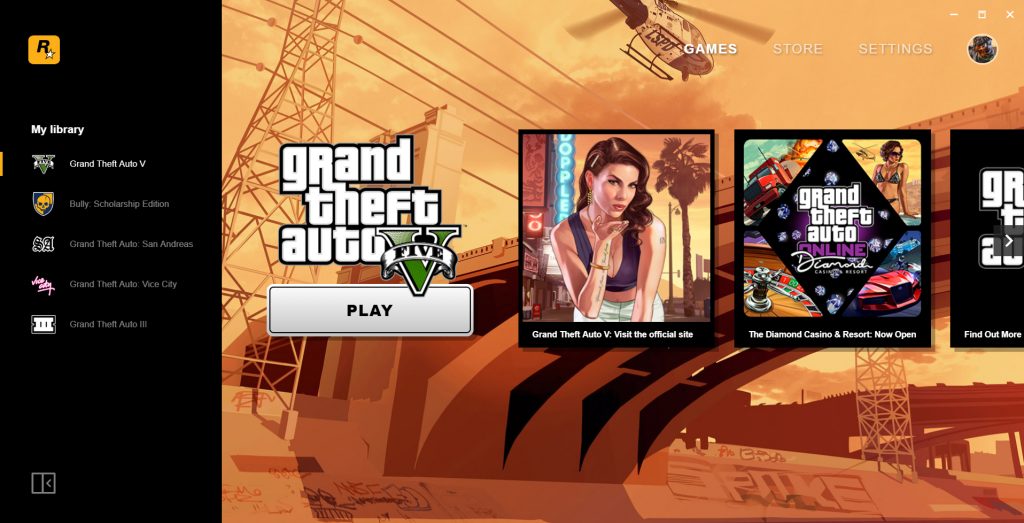 Rockstar Games has now launched its own launcher for its PC games, because we didn't have enough of those installed already. The good news is that for a limited time, they're giving away GTA: San Andreas for free – all you need to do is install the launcher. Does this mean you will have to re-purchase all the Rockstar games again to have them in the launcher's library? Thankfully, no.
Besides letting you purchase games right from the launcher itself, you can also access digital and disc-based titles, including ones purchased from various other digital stores. The caveat is that those titles need to be linked with your Rockstar Social Club account.
The launcher currently supports several titles from Rockstar Games including GTA 5, Bully, GTA: Vice City, L.A. Noire, etc. There are however certain titles that are however missing from the library, namely –
Grand Theft Auto IV
Grand Theft Auto: Episodes from Liberty City
Grand Theft Auto 2
Grand Theft Auto
Max Payne
Max Payne 2: The Fall of Max Payne
Manhunt
Midnight Club 2
We also faced an issue accessing GTA: San Andreas, where we received a message saying "This feature is not currently available", which could either an IP-related issue or just teething trouble. We'll keep you updated on this.
UPDATE: It works now. GTA San Andreas is now available to claim for free.
For now, you can download the launcher and try it yourself here.