Oculus VR held its pre-E3 press conference last night, revealing games, input devices, and the final design of the Oculus Rift headset itself.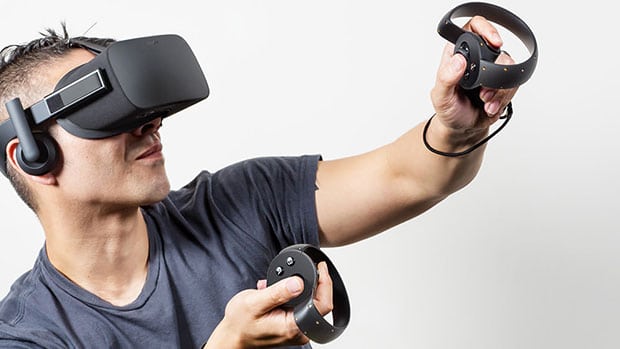 Xbox partnership
The big surprise came in the form of Oculus' partnership with Microsoft. Aside from the Rift getting native Windows 10 support, each headset will be bundled with a wireless Xbox One controller, meaning every developer making games for the Rift will have a common input device to work with and develop for.
What that Xbox One controller will also allow, however, is for Xbox One games to be streamed to the Oculus Rift. While this will not turn Xbox One games into VR experiences, they'll let you experience those games in a different way, away from your TV screen.
The future of VR input
The Xbox One controller isn't the only input device for the Oculus Rift. Oculus itself is working on an innovative controller called Oculus Touch.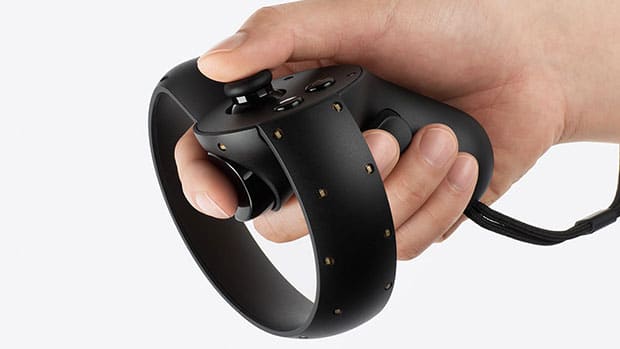 Oculus Touch is a pair of wireless devices that can best be described as Wii remote-ish controller with a circular ring around it. It's designed to make interaction within Rift games more natural, allowing players to reach out and touch and/or grab items in games with natural motions.
The controllers will also have traditional input options, like buttons and analogue sticks, although how the rings come into play is unclear.
The games
The press conference also revolved around games, and the one that came as a surprise was Edge of Nowhere, a third-person action-adventure game built for VR by Insomniac Games, which is also making Ratchet & Clank for PS4.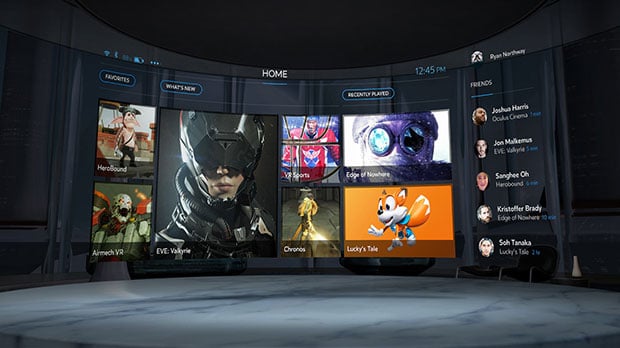 Other games that were showcased were CCP's space dogfighting game Eve Valkyrie, and Chronos, an atmospheric RPG from Gunfire Games.
Many of the best VR games so far have come from independent developers, and Oculus has said it will be investing $10 million to help fund great indie games for the Rift.
Q1 2016
No release date or price was announced at the press conference, although Oculus did reiterate that the Rift will be available for consumers in the first quarter of 2016. The company had earlier released the recommended PC spces for the Oculus Rift. You can see it here.
Check out the latest Oculus Rift trailer, which also has a bit of Eve Valkyrie gameplay in it.