Update: There's been a change in price for the Payday 2 Crimewave Edition in India for the better. The PS4 and Xbox One version of the co-op shooter will now be priced at Rs 3,499, down from the earlier Rs 3,799 price.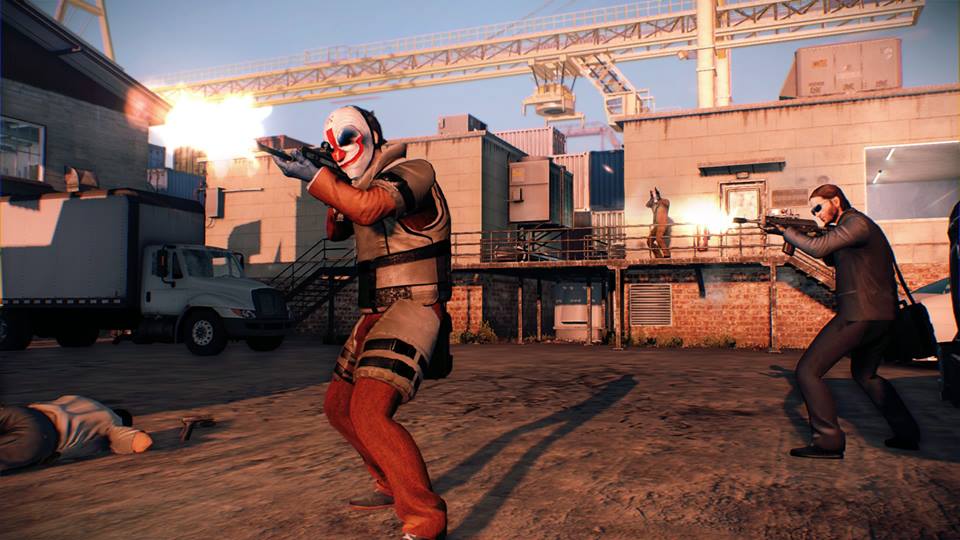 Original story:
Payday 2: Crimewave Edition will be released in India on 12th June, distributor Origin Games has announced.
This edition comes bundled with over a year's worth of DLC and content updates from the original Payday 2. That includes over a dozen weapons packages alongside Clover, the first female character.
It will also introduce new heists and contacts – voiced by the likes of Giancarlo Esposito (Breaking Bad) and Mira Furlan (Lost and Babylon 5).
The switch over to the PS4 and Xbox One will also mean higher framerates, 1080p resolution, and improved textures.
Payday 2: Crimewave Edition also adds a new fifth skill tree that is catered to stealthy players, along with a brand new pre-planning stage.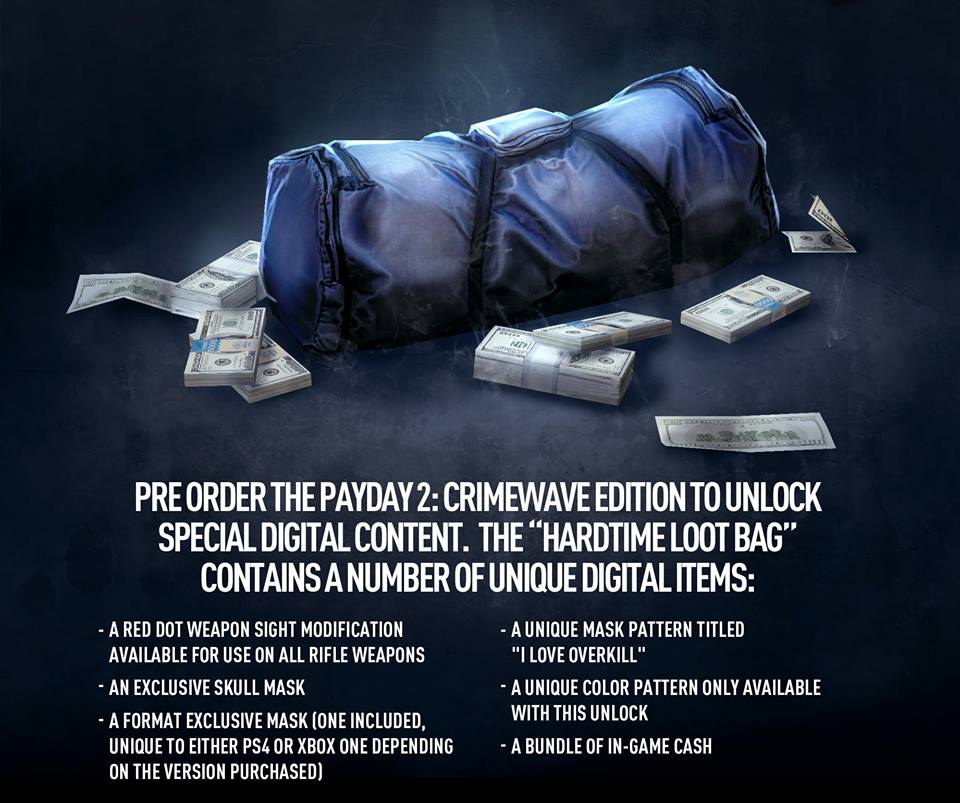 Those who preorder the Crimewave Edition, will get the Hard Time Loot Bag digital content, which includes:
Red dot weapon sight modification for use on all rifle weapons
Exclusive Skull mask
PlayStation 4 or Xbox One exclusive mask
Unique mask pattern titled "I LOVE OVERKILL"
Unique colour pattern, only available with this unlock
Bundle of in-game cash
Payday 2: Crimewave Edition will be priced Rs 3,799 on PS4 and Xbox One. Check out the trailer below.