Game4u hosted a midnight launch for FIFA 15 at two of its Mumbai stores on the night of 25th September.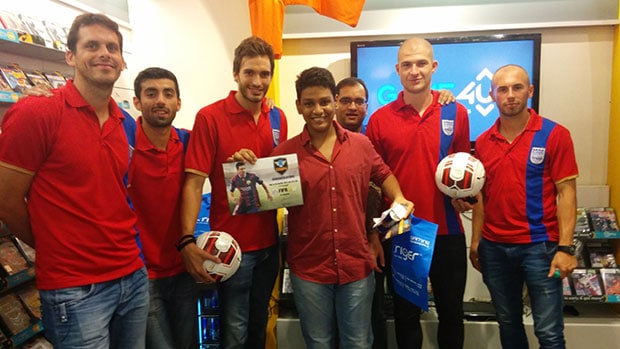 The midnight launch was held at the Game4u stores at Malad's Initniti Mall and at Linking Road, Bandra, and stars from Mumbai's Indian Super League team – Mumbai City FC, including former Germany international Manuel Friedrich, were on hand to celebrate the launch with fans.
Check out some photos from the midnight launch. FIFA 15 is out now for PS4, Xbox One, PS3 and Xbox 360 at Amazon.in, and a digital code is also incuded free with the Xbox One console. The PC version won't release at retail in India.